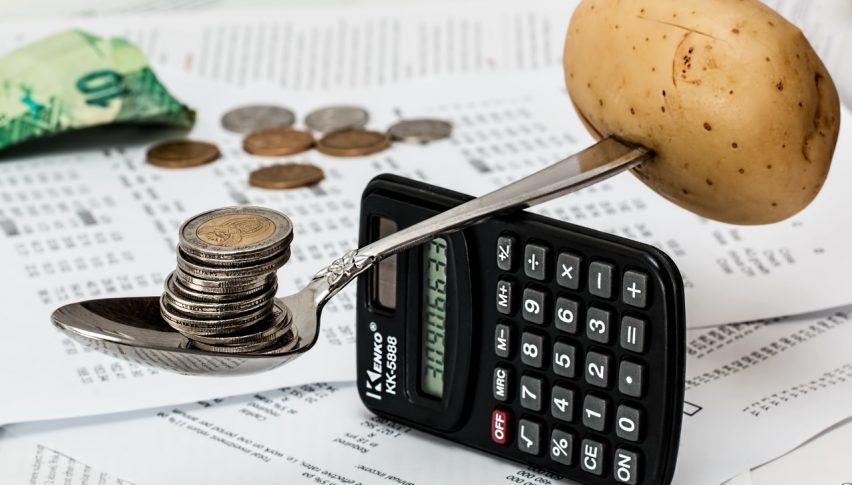 Selling EUR/USD Despite the Jump in European PPI Inflation
EUR/USD fell below parity last month, which seemed like it was going to open the door for further declines. But the price has been hoovering around this level, moving above and below it. So, a strong support zone has formed around $0.99.
On the larger picture, the downside bias is still in favour, but sellers will have to keep below parity to ensure a stronger momentum. In a time when the dollar is still the cleanest shirt among the dirty laundry, it is hard to see this forex pair move significantly higher, especially since the Euro outlook is rather grim heading into the winter months.
The only factor which might send this pair considerably higher now is that the ECB may start to move aggressively and frontload rate hikes. A 75 bps move in September is pretty much a given now and they will have to rush to do more before their window to tighten completely closes.
For now, EUR/USD is still hugging the parity level and is yet to find a firm break below that. Sure, the price did track lower towards 0.9900 but so far those attempts have been contained as seen below. We decided to sell the retrace higher at the 50 SMA (yellow) which is acting as resistance for EUR/USD.
EUR/USD H1 Chart – MAs Are Acting As Resistance
The retrace higher seems complete 
The PPI (producer price inflation) moved higher in august in the Eurozone, which will mean higher CPI inflation in the coming months.
Eurozone July PPI Report
July PPI MoM +4.0% vs +3.7% expected
June PPI was +1.1%
The high jump in producer prices for July was largely contributed by surging energy prices (+9.0%) but there were broad gains in other categories as well. Looking at the details, there was an increase of 1.2% for non-durable consumer goods, 0.9% for durable consumer goods, 0.8% for capital goods and 0.1% for intermediate goods. Prices in total industry excluding energy increased by 0.6%.
Risk assets tumbled lower this week, as bank problems escalate, although there was a slight improvement toward the end of the week
2 days ago