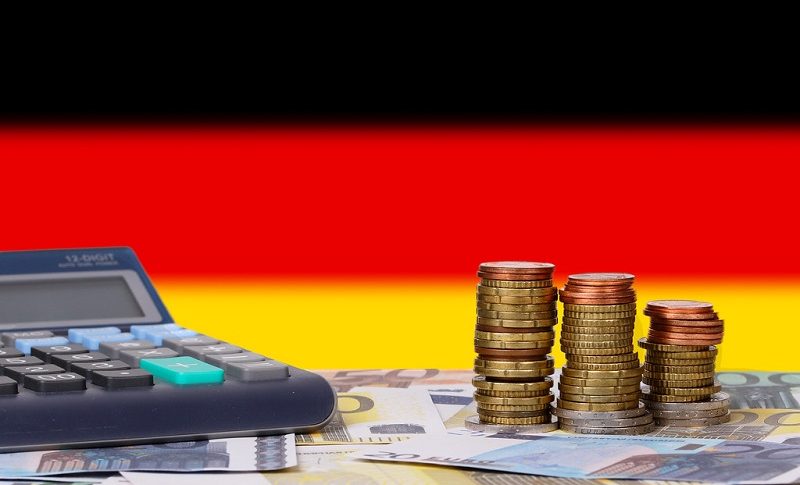 EUR/USD to Had Lower Again, As ZEW Economic Sentiment Keeps Falling in Europe
The economy of the Eurozone has been weakening and the sentiment has been deteriorating, as prices keep increasing while now we might see an energy crisis in the continent. Last month, the Economic Sentiment Index component of the ZEW Survey for Germany declined to -55.3 points from -53.8 in July.
This reading came in worse than the market expectation of -53.8 points. Furthermore, the Current Situation Index declined to -47.6 points from -45.8 previously. Finally, the Economic Sentiment Index for the Eurozone also fell to -54.9 points from -51.5, missing analysts' estimate of -42.5 points by a wide margin.
Today, the ZEW survey was expected to show further deterioration, as the winter approaches and the energy prices keep soaring. Politicians in certain European countries are planning to help with bills to some degree, but that won't likely be enough and businesses will take the burden anyway.
Germany September ZEW
September ZEW survey current conditions -60.5 points vs -52.2 expected
August ZEW current conditions were -47.6 points
Outlook -61.9 points vs -60.0 expected
Prior outlook was -55.3 points
That's a poor report as economic sentiment worsened again in September with ZEW noting that energy shortages ahead of the winter have made expectations even more negative for large parts of the German industry. Adding that the latest figures have already shown a decline in incoming orders, production, and exports with the less favourable growth in China also having an impact.
EUR/USD H1 Chart – The 20 SMA Still Keeping It Going
1.02 seems a decent resistance for now
So, this will keep weighing on the Euro, since it puts the ECB in a difficult position, with inflation increasing but on the other hand, the economy is heading into a recession, which makes it difficult for them to keep raising interest rates. This means further downside for EUR/USD.