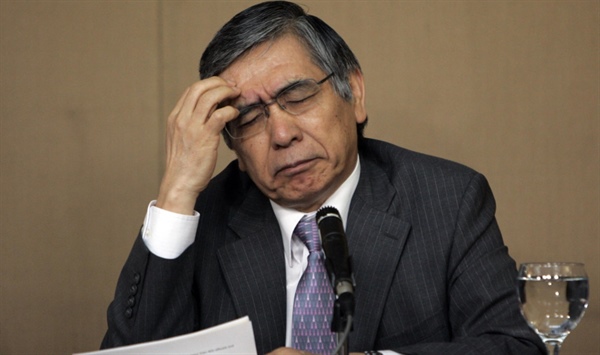 USD/JPY Likely to Resume Uptrend, If BOJ Doesn't Keep Intervention Threat On
Yesterday we saw a major move in USD/JPY as this pair dived around 5.5 cents down after the Bank of Japan finally decided to intervene in the forex market by buying JPY for the first time since 1998, following a massive decline in the JPY. They haven't changed interest rates because inflation remains under control in Japan and didn't take any action in yesterday's meeting.
But, the intervention did damage. Although, some of the damage was undone as the price started to climb higher again. Now the big question is whether USD/JPY will resume the bullish trend or stagnate/reverse lower.
USD/JPY H4 Chart – Will Buyers Push the Price Above MAs?
The decline was still much smaller than the gains of the last two months
It's an important moment in financial markets but symbolism isn't enough to reverse the trend in USD/JPY, if Japanese authorities really want to arrest the decline in the Yen currency. History is filled with stories of intervention by central banks, but when it is done in an isolated fashion or rather with poor coordination such as repeated attempts with bad timing or small amounts, they tend to not work out too well – especially in the big picture.
The Federal Reserve is still raising interest rates and this week's dot plot chart showed that they will keep raising further, which will keep the USD bullish, while the BOJ is not thinking about that. Deutsche Bank came up with three reasons why this won't work:
1) BOJ at cross purposes
"It is simply not credible for a central bank to be debasing its currency via extreme amounts of QE while authorities pursue a stronger FX at the same time"
2) The costs could be enormous
The 1998 intervention cost $3 billion over two days which would be equivalent to $10 billion today. "The market will be interested in seeing the size of intervention which will be released at the end of the month, but if authorities are intent on intervening by more than symbolic amounts, reserve depletion can build very quickly."
3) It didn't work before
Japan began intervening to strengthen the yen in Dec 1997 but it kept rising and made new highs in two weeks. In the April 1998 intervention, it took about three weeks to make new highs. The third intervention in June 1998 worked "but only because the LTCM crisis quickly followed." Based on the 1997-98 playbook, the time to buy USD/JPY would be about three days after the intervention. Of course, at that time we weren't witnessing an implosion of the bond market at the same time.
Central bankers are meeting in Thailand to speak on growth and inflation and several have already held speeches
1 day ago