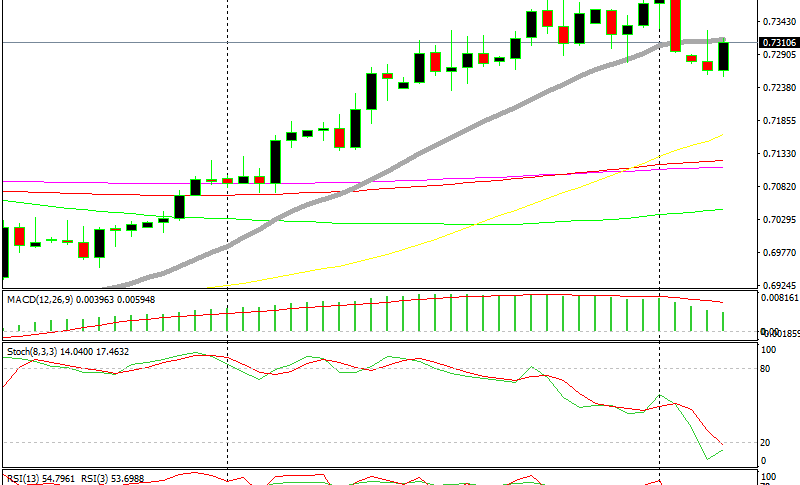 NZD/USD Reversing Higher and Heading Towards Our TP Target
Yesterday we opened a buy forex signal in NZD/USD. We based our trade mainly in price action strategies. The CAD and the AUD have been showing signs of weakness in the last several days and yesterday they lost some more ground against the USD.
The NZD on the other hand, was quite resilient. It did fall against the Buck, but nowhere as much as AUD/USD and USD/CAD in particular.
The stochastic indicator reached oversold levels yesterday
We usually employ more than one strategy when we open a forex signal. We saw that the stochastic indicator was oversold on the H4 and daily timeframe charts. This meant that those two charts were oversold.
The daily chart was almost oversold as well yesterday and today this timeframe chart is definitely oversold since stochastic has reached the bottom of the window.
This morning we see that NZD/USD has reversed higher and it is now heading towards the take profit (TP) target. Our target is at  0.7324. We are about 10-15 pips lower now. But, the 20 SMA (grey) looms just above our heads now. We must take out this moving average in order to continue further up. Although, the picture still looks bullish and we are not far from TP, so we'll let this signal run its course.