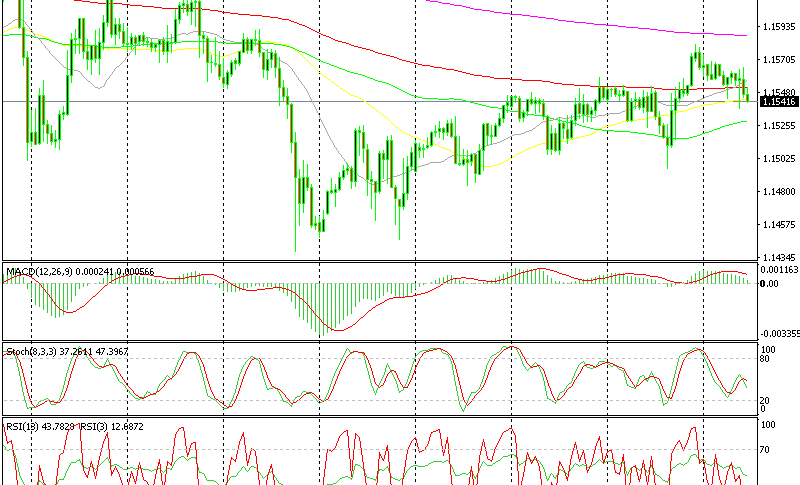 EUR/CHF Still Trying to Make Its Mind Up?
Yesterday we opened a sell forex signal in EUR/CHF. We based that trade on the hourly chart. The trend has turned bearish for this pair about a month ago, so we have switched from long to short on EUR/CHF.
As you can see from the hourly chart below, this forex pair had been retracing higher for a few days. It had reached the 100 SMA (red) and that moving average was providing resistance all day long. So, we went short on this pair.
The 50SMA is now providing support
But, the price action in USD ruined everything. The US Dollar made a turnaround after having gained about 80 pips on the impressive inflation data. It erased all the gains and this morning the Buck is about 200 pips lower.
That ruined all the chart setups in the forex market and EUR/CHF broke above the 100 SMA in the evening. The price got close to our SL target, but reversed down and it is now right where we opened that signal.
The price action today looks good for sellers as this pair slides down. We have broken below the 100 SMA again, but the 50 SMA (yellow) is providing support at the moment. We have to break this moving average as well as the 100 simple MA (green), so we can think about take profit.