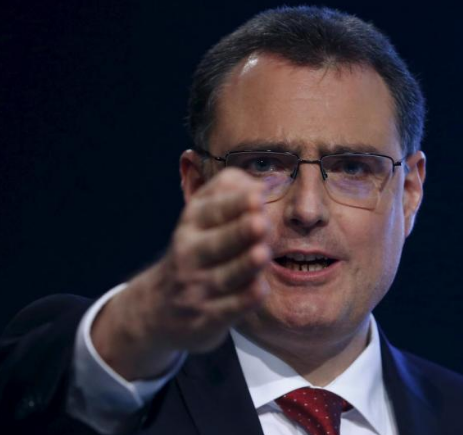 Forex Signals US Session Brief, March 15 – Trade War Gets Closer
When Donald Trump won the US elections, many people in the US and abroad were a bit worried. Most people had an unexplained fear about him being President. He made a few good points during the campaign, but I feared that he was going to make a mess of things.
It doesn't matter how good your intentions are, if you don't have the capacity, the chances are that you will make things worse, rather than better. Trump seems to be starting a trade war, which is one of those unnecessary things that doesn't help global economies.
What the hell are these tariffs Trump?
Tariffs Everywhere
Major global economies haven't exactly started to apply tariffs on imported goods, but they are talking about them. Donald Trump started the game, now everyone is drawn in against their will.
Trump pulled this trick out of nowhere a couple of weeks ago and now everyone is talking about tariffs. Officials from India said earlier that they are disappointed by US tariffs on steel. ArcelorMittal is the biggest steel producer in the world and it is an Indian company, meaning they will be hit by tariffs.
The SNB (Swiss National Bank) had its meeting today. They were pretty dovish as always, but the CHF is a bit stronger today. The uncertainty from Italian politics has been weighing on the EUR/CHF, but the main reason is the uncertainty of a possible trade war.
Chairman Jordan said earlier that protectionism tendencies pose a great risk for Switzerland. The CHF is likely to become a strong safe haven again if uncertainty returns to markets.
He also said that if international trade doesn't work well, everyone will be harmed. That's true. This is how tariffs hurt the consumer. The US places tariffs on Steel and Aluminium, so US Army and US companies are more likely to purchase the raw materials from US companies, since they will be a bit cheaper. That will boost these companies for a while, but the prices that the final consumer will pay are likely to be higher too. Also, the product will likely be of a lower standard, because US companies and military would have chosen domestic companies to purchase in the first place. Instead of importing Steel and Aluminium from India, Brazil, Canada, Mexico, EU etc.
The other countries won't sit on their hands either, as they have been warning. The UE for instance, will likely introduce tariffs on US products, say on Harley motorcycles. The European consumer will have to buy similar motorcycles of a lower standard for a higher price. A few US steel companies might benefit from the tariffs, but the motorcycle companies will suffer.
So, tariffs and the trade war are a zero sum game for business in general, while, for the general consumer, this is a lose/lose situation.
Cryptocurrencies Continue Down, but Litecoin Is Finding Support at the Moving Averages
Yesterday, cryptocurrencies stretched a nit further down, but when I posted the midday brief, they were pulling up. The daily candlesticks looked like they were going to close as pins, which are reversing signals. But eventually, the daily candlestick closed pretty bearish.
Bitcoin broke the support at $8,200-300 level and Litecoin followed it lower. It continued to slide further early this morning, but Litecoin reached a major technical indicator this morning.
That indicator is the 100 SMA (red), as you can see from the daily chart below. The pice has found support on this moving average many times before and it has never managed to close below it, despite briefly piercing it a few times. This moving average has never been broken to the downside.
Being such an important indicator for buyers, I think many forex traders are looking at it, which is why it is working again as support. The price has bounced off and now the price is about 10% higher from the lows. Cryptocurrencies are always strange to trade, but I think that this might be the turning point for litecoin.
The 100 SMA is providing solid support again today
Trades in Sight
Bullish Litecoin
The bigger trend is still bullish
The retrace down seems complete
Stochastic is oversold
We have reached the 100 SMA
We have a bullish bias for Litecoin at the moment, despite moving lower over the last couple of weeks. The daily chart is oversold and we have reached the 100 SMA, which has been a long term support level, as we explained above. We are not going long right now, but we are thinking about it, so hang around.
In Conclusion
The market sentiment is doing all the talking today. The risk seems a bit off, so safe haven assets are attracting some bids, although they're nothing to write home about. The economic data is light today too, so the sentiment will continue to drive the markets around.