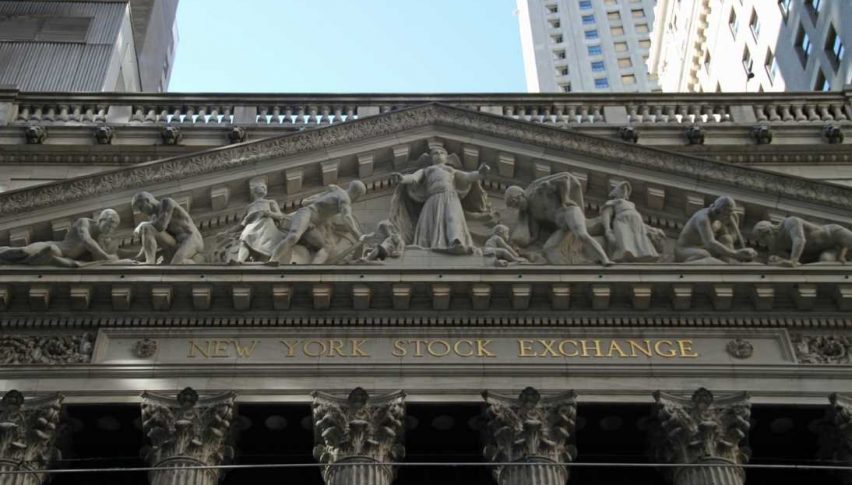 U.S. Indices Extend Gains, DOW Breaks Daily Resistance
The U.S. indices are putting together a positive session, gaining back much of what was lost in the early part of the trading week. At press time, the DOW is up nearly 300 points and the S&P 500 thirty. Each benchmark has rallied more than 1% a little over halfway through the trading day.
News coming across the wires has OPEC stating that the timetable for production increases may be delayed. The result has been a bump in July WTI crude oil futures of more than $1.50. Oil-related stocks such as ExxonMobil and Chevron have been leaders of the charge in U.S. equities.
DOW Technicals
At the moment, the DOW is trading in an important area on the daily timeframe. Amid a lagging U.S. GDP report and Italian geopolitical angst, bulls continue to pile into equities.
From a technical standpoint, June E-mini DOW futures have broken above key resistance areas on the daily chart. Price has rejected the 50% retracement of May's range (24,274). When coupled with a break above the Bollinger MP and Daily SMA, this market appears poised to recapture early week losses.
Overview: For today's session, there appears to be a strong correlation between the U.S. indices and crude oil pricing. In the event that we see WTI trend higher, then the DOW is in a position to follow.
A rally to 24,800 and 25,000 is likely as we roll toward the weekly close. Thursday's session features the release of U.S. Core Personal Consumption as well as the beginning of the G7 Summit in Europe. Italy and OPEC will be hot topics at the G7. Be on the lookout for a major move in the U.S. indices by week's end.