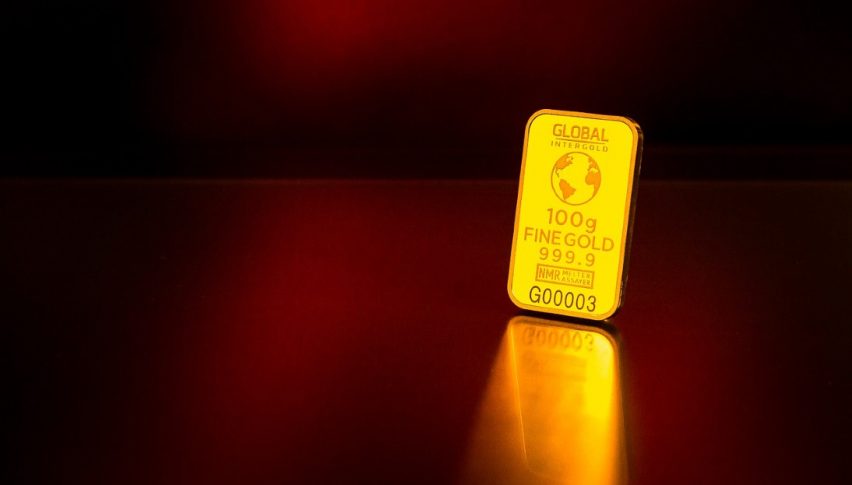 Gold Showing Weakness Around 1225.00 Handle
Following a rare positive session on Friday, bullion has continued its bearish ways of 2018. Prices of August gold futures have come off considerably following a strong open. 1225.0 is the monster in this market, with buyers and sellers creating a significant three-session value area.
Over the weekend, I broke down the technicals facing gold for the intermediate-term. After a failed auction above Friday's session high (1232.4) shortly after today's electronic open, the prevailing trend has remained valid. It appears that a test of 1200.0 may be on the way, sooner rather than later.
August Gold Futures
We have covered the gold markets in great detail here at FX Leaders throughout 2018. Whether you are trading physical bullion, related forex products, or futures, gold has been a consistent mover to the short.
The daily chart for gold is an Elliot Wave follower's dream — consolidation followed by directional moves and a defined wave count. Currently, this market is trading beneath the 38% retracement of 1232.2. This an extremely bearish signal and one that confirms the recent trend.
There are two levels to watch for the remainder of the trading week:
Resistance(1): 38% Retracement, 1232.2

Support(1): Swing Low, 1210.7
Overview: Today's close is going to be huge for the gold market. If we see prices close heavily in the red, then a test of 1200.0 is on the way. Right now, buyers at 1225.0 are the only thing keeping this market afloat — when they are finally exhausted, look out below!
From a fundamental perspective, there is not a whole lot that is going to prop up gold in the near future. The U.S. economic calendar for the week is wide-open until Friday's Q2 GDP release. Also, we are entering the dog days of summer, which typically feature slow trading conditions with many big money players being on vacation.
Unless some sort of geopolitical issue gives investors a reason to limit risk exposure in the equities markets, gold will continue to struggle.