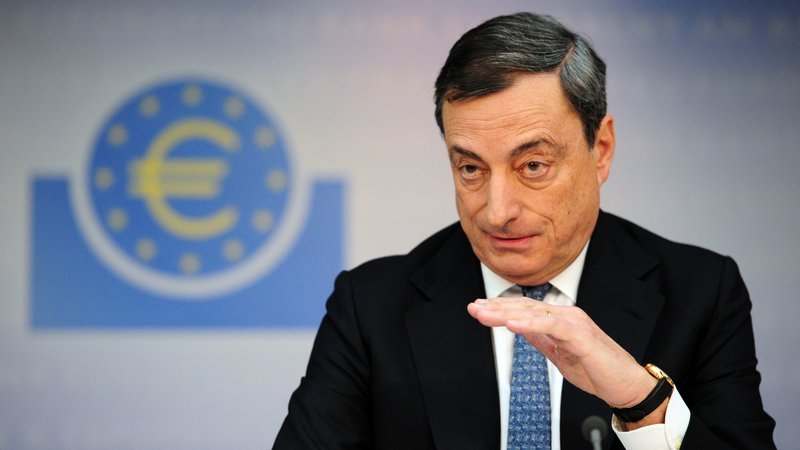 Forex Signals US Session Brief, July 26 – Markets Await Draghi, While Trump-Juncker Strike A "Deal"
The financial markets were all getting ready for the European Central Bank (ECB) meeting today. All the attention has been on what Mario Draghi would say because, being the holiday season, not much matters now and the economic data hasn't been that important this week. Various ECB officials have highlighted lately that the earliest rate hike won't come before summer next year. So, we are all waiting to hear from the ECB President Draghi. He might offer clues that the first rate hike might come before or after the summer of 2019 which will likely send the Euro in the respective direction, so the market is interested in his opinion.
But, Donald Trump stole the attention once again. Trump and EU's Juncker met in Washington yesterday to discuss international trade and all of a sudden they came out with an agreement. Given Trump's hostility and the firm position of the EU in recent months, I thought that this would be a disastrous meeting and both parties would go their own ways, cursing at each other after the meeting. But, a deal was reached and the EU accepted to start buying US soybeans. Although, the deal was just in principle as both parties have to send teams to negotiate the details and that is going to be tricky. We already heard comments from European politicians which didn't sound too promising, so it is too early to tell. But, the market got excited since there will be a pause between the EU and the US in this trade war. Too bad for China which was fearing that the EU might cave in. Yesterday, risk currencies jumped higher after the deal, but today they are slowly sliding lower.
The European Session
German GfK Consumer Climate – Just like the business climate figures yesterday, the consumer climate in Germany today remained pretty much unchanged. It came at 10.6 points against 10.7 points expected, so not much change here, which is positive considering the trade war.
Spanish Unemployment Rate – Despite being exceptionally high, the unemployment rate had been increasing in the last two quarters in Spain. Today though, unemployment declined to 15.3% against 15.8% expected and from 16.7% previously. This is a really nice turnaround and should help decrease the unemployment rate for the EU.
ECB Main Refinancing Rate – As widely anticipated, the ECB kept the refinancing rate, which is the interest rate, unchanged at 0%. No surprise here, but Draghi's speech later on will likely get the markets moving.
More Time Says German Foreign Minister – Maas said early this morning that the deal between the EU and US yesterday buys more time for the EU regarding trade dispute with the US since there won't be escalations for now. He added that this is not a result, but it is likelier now that it ends with a positive result.
Explosion Close to the US Embassy in China – There was an explosion near the US embassy in China today. There isn't much news on the topic coming out of China since censorship is normal there. But, can this be due to the EU-US deal yesterday?
French Finance Minister Not Too Optimistic – Le Maire commented earlier on the US-EU trade deal. He said that France doesn't want broad trade negotiations and agricultural products should be left out of negotiations. He also added that the trade deal should be based on reciprocity, expecting a gesture of goodwill from the US. I haven't seen any such gestures from Trump since he took power and I'm not too optimistic about a final deal.
The US Session
US Durable Goods Orders – Durable goods orders increased by 1% this month which is pretty good, but not as good as expectations which stood at 3%. Nonetheless, this is a positive reading after the last two months which were negative. The decline in last month's was revised and it was a bit lesser than previously thought.
US Core Durable Goods Orders – Core orders were expected to grow by 0.5% and today's number came pretty close at 0.4%. Last month's was revised higher at 0.0% from -0.3% so we haven't seen a decline in core durable goods orders since February.
US Unemployment Claims – Last week, the unemployment claims decreased below 210k for the first time this year. Today, they picked up again, coming at 217K, so back where we were in June.
US Goods Trade Balance – The US goods trade balance has been decreasing in the last three months, from around -$75 billion to -$64 billion last month. Although, that didn't last too long and this month the deficit increased again to $68.3 billion. Donald Trump must be furious. After all his work, the trade balance is not really improving.
US Wholesale Inventories – Last month's inventories increased by 0.5% while today they came flat at 0%. This is good news though, because US companies will have to order more inventories from their suppliers, which obviously is good for business in the coming months.
Draghi Sounds Positive – Mario Draghi is holding the press conference now and he said that yesterday's Trump-Juncker meeting is a good sign. He expects wages to grow in H2 of this year. But, the Euro has appreciated considerably since the beginning of 2017. This last comment is definitely bad news for the Euro which has taken a 40 pip dive.
Trades in Sight
Bearish USD/JPY
The bigger trend is still bearish
The retrace higher is almost complete
The 50 SMA is likely to provide resistance
Stochastic is overbought on the H1 chart
The 111 level has acted as support & resistance before
The 50 SMA is standing firm
We just opened a sell forex trade in USD/JPY. This forex pair entered a bearish phase last week when Donald Trump said that the FED hiking interest rates goes against the policy of his government and threatened more tariffs on China. The bearish trend has lasted all week but today we are seeing a pullback in USD/JPY. This looks like a really good chance to get in and go with the trend. The pullback seems complete now since stochastic is overbought. The 50 SMA (yellow) is also providing resistance and the 111 level is a support and resistance level in itself.
In Conclusion
The ECB kept interest rates unchanged today but Draghi is still speaking. He sounded positive about the economy but said that the Euro has gone up too much since early last year. Contradicting comments for the Euro and he is still speaking, so let's get this update posted and see what else he has to say.