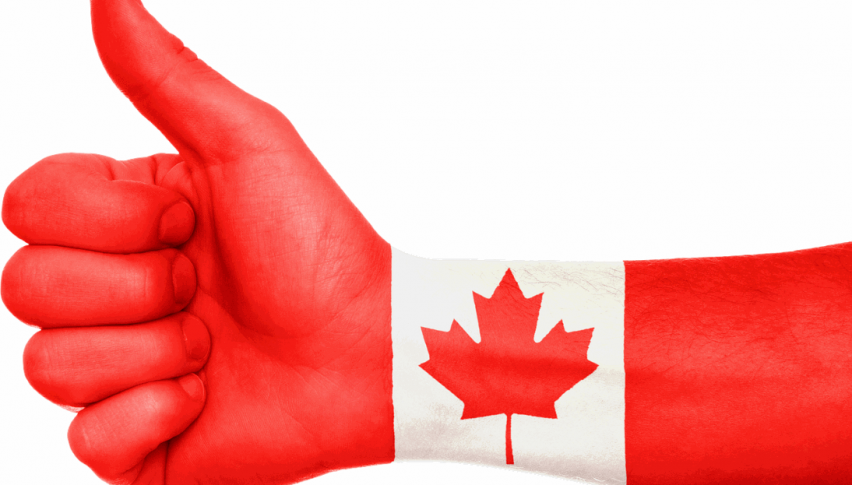 BoC Stays The Course, USD/CAD On The Bull
Posted Wednesday, September 5, 2018 by
Shain Vernier
• 1 min read
Earlier in the session, the Bank of Canada (BoC) issued its Interest Rate Decision and commentary. The BoC held rates at a static 1.5%, unchanged from the previous release and in line with expectations.
Trade war tensions are being given at least partial credit for the dovish BoC outlook toward the Loonie. Questions surrounding Canadian participation in a brand-new NAFTA agreement have those crafting CAD policy taking a cautious stance.
The forex has reacted mildly, with the USD/CAD producing a tight daily range. However, the recent bullish rally remains very much intact. In the wake of slumping WTI crude oil pricing and a rallying USD, the four-session winning streak for the USD/CAD is poised to be extended.
USD/CAD Technical Outlook
Early September has been golden for USD/CAD bulls. Prices are up, trending north of the 1.3200 level. Barring any extraordinary circumstances, the yearly high of 1.3385 may come into play by month's end.
Overview: At press time, the USD/CAD is in a technical no man's land on the daily time frame. Price is well above support, with the only topside resistance levels being big round numbers. For the time being, I expect the 1.3200 handle to put up a significant fight and create heavy two-way action.
As the week rolls on, I will be watching this market closely. A buy setup from support just beneath 1.3100 or a sell from the Yearly Double Top (1.3385) may come to pass by the Friday forex session.
The long-term uptrend for the USD/CAD remains in full effect. Late August produced a rejection of the 38% retracement of 2018's trading range (1.2950). This development has preserved my bullish bias and is a key technical occurrence from the summer season.