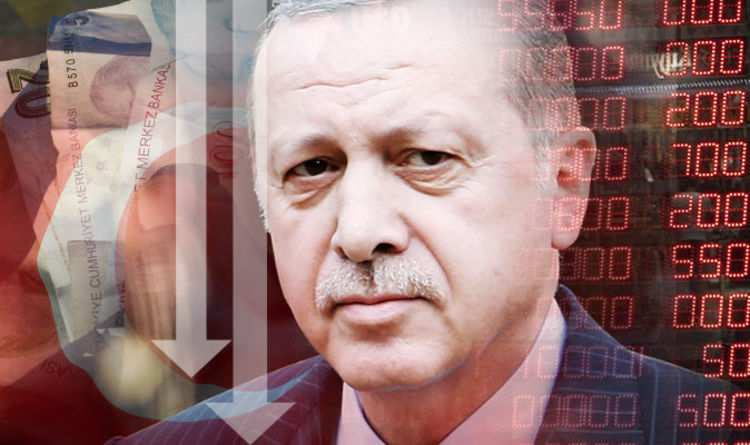 USD/TRY Reverses at 6 Again After Erdogan`s Speech
The Trukish Lira has been under immense pressure this year and the pressure has only increased in recent months, particularly in July when it broke above the 7 level. Although, the situation has calmed somewhat in recent weeks as the Central Bank of Turkey (CBRT) has taken action.
The CBRT raised interest rates by 150 basis points (bps) or 1.50% back in August as the price in USD/TRY was playing around the 7 level. This forex pair retreated lower in the next few days but it resumed the uptrend again, meaning that the Lira stared sliding again.
Yesterday, the CBRT increased interest rates by a massive 625 bps right after Turkey´s president Erdogan said that hiking interest rates weakens the currency. Of course, hiking rates doesn't weaken the currency and yesterday's price action in the Lira showed him.
USD/TRY slipped down but the 6 level held its ground. Today, the sellers had another go at that level but again it held, while Erdogan gave the buyers a helping hand as well, meaning that he helped weaken the Lira this morning.
Erdogan popped up for his daily speech. He has made a habit now of talking about the economy and the currency almost every day. The main comment of his speech was that there are political reasons behind Lira's decline, as usual. But he also added that "we will see the result of the central bank independence" and "patience is only up to a point when it comes to central banks and interest rates".
The 20 SMA has entered the game as resistance now
This means that he is thinking of taking full control of the central bank of Turkey, despite his son-in-law being the President of it. These comments sent the TRY lower and USD/TRY higher. But, the 20 SMA (grey) is providing resistance on the H1 chart.
So, the sellers have some hope as the 20 SMA is helping their cause. Although, the 6 level might have been broken this morning had Erdogan not talked about the monetary policy.
Anyway, we will see if the 20 SMA will be broken to the upside or whether the 6 level will go. If the 20 SMA goes, then this pair will resume the bullish momentum, if the 6 level gets broken to the downside, then the sellers will remain in control until the next event.