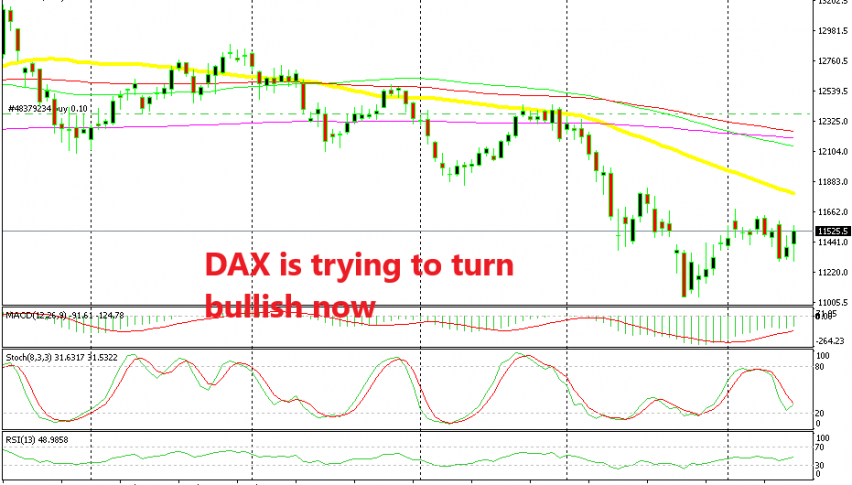 Stock Markets Turn Bullish As Sentiment Improves
Posted Wednesday, November 14, 2018 by
Skerdian Meta
• 1 min read
The sentiment in the financial markets has turned positive in the last two days. The team of the UK Prime Minister and the team from the EU have reached an agreement on Brexit at last and everything seems a little brighter now.
The agreement still needs to go through the UK Parliament but the sentiment in the financial markets has improved nonetheless. As you can see from the daily DAX chart above, Monday was a pretty bearish day for stock markets.
But, DAX turned bullish yesterday and after an attempt to the downside this morning during the European session, DAX has turned bullish again. That move down was as a result of some of the UK politicians being sceptical on the Brexit deal.
The gap from October has been closed but the stochastic indicator is almost oversold and it is turning higher now. Technically, DAX should continue the bullish momentum further and at least complete a decent retrace which would be at the 50 SMA (yellow).
That would be the place to look for shorts if DAX buyers manage to push up there. By that time which should be in about a week, the EU is likely to reject the Italian budget once again. That would turn the sentiment negative again and send stock markets down, resuming the downtrend. But, let's see how the situation will evolve during this week.