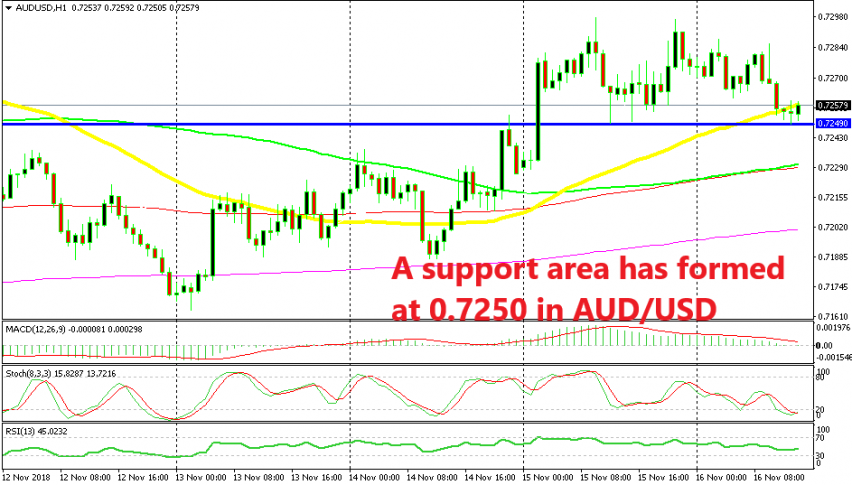 Going Long on AUD/USD at the 50 SMA
AUD/USD has been trading on an uptrend in the last three weeks. It made a deep retrace lower at the end of last week and in the beginning of this week which seemed like a trend reversal, but the uptrend resumed again on Tuesday making new highs, so we can conclude that the uptrend is still in play in AUD/USD.
Yesterday in the Asian session, the employment report from Australia was quite positive as the unemployment rate didn't tick higher as expected, while new jobs increased further. That gave the Aussie a 50 pip push higher.
Although today, we have seen AUD/USD retrace lower. The retrace looks pretty weak at just 50 pips in more than two sessions, so if we were to trade this pair, which we are, then we would go long on it since the pressure is on the upside.
So, we opened a buy forex signal for this reason. We waited until the retrace was complete and when the stochastic indicator became oversold the reverse was complete. The 50 SMA is also providing support together with the support level at 0.7250, even though the price has slipped below this moving average.
Besides that, the last two candlesticks have formed a small hammer and a doji, both of which are reversing signals. So, we went long on AUD/USD and now the bullish trend is resuming again.