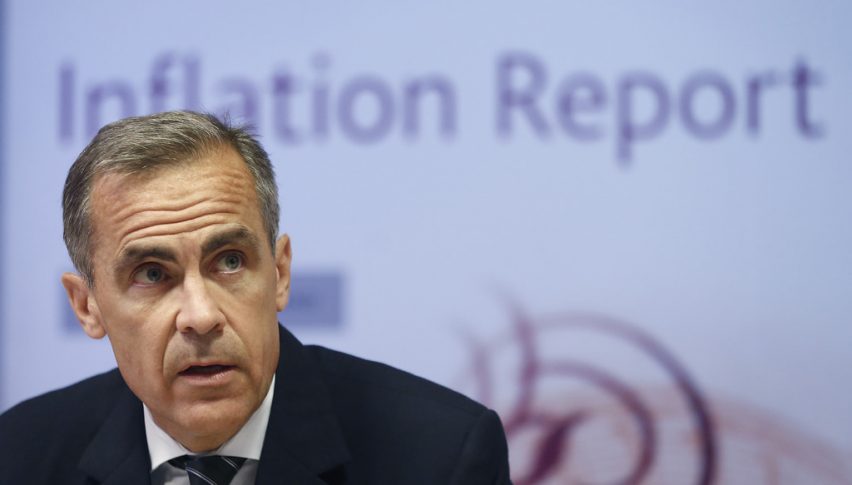 Forex Signals US Session Brief, November 20 – Financial Markets Getting Increasingly Tense
In the last couple of weeks, the financial markets have calmed down after some nervous times in October. But in recent days, the air has been getting heavy although we haven't seen major moves. Today, we are finally starting to see some interesting moves as the markets' concerns grow. One thing is certain where markets are concerned, that the demand for safe havens will increase and that's why we have seen some strong moves in safe-haven assets recently.
EUR/CHF and USD/JPY are pushing down relentlessly, while Gold is surging. The decline in Crude Oil has slowed, although the pressure still remains to the downside. But, the situation is not as bad as last week, because WTI Oil traders are waiting for the OPEC meeting next weekend. Stock markets are still sliding today which also shows the uncertainty right now. Cryptocurrencies, on the other hand, are crashing down. BITCOIN broke below the $5,000 level yesterday and today it is threatening the $4,000 level. Dangerous times for crypto traders.
The European Session
EU is Acting Like a Wall for Di Maio – That was the first comment from the Italian Deputy Prime Minister Di Maio today, but he added that talks should not result in a battle between Italy and Brussels. They can still find a solution said Di Maio, but we can't touch the main issues of next year's budget.
RBA's Lowe Cautiously Hawkish – The Governor of the RBA, Philip Lowe, said that the RBA will hike interest rates at some point, but the steady policy is to remain for some time. Employment is near full capacity, but wages are not increasing since the past six years. That's the same all over the developed world.
Cryptos Crash – Cryptocurrencies have taken another hit today after yesterday's decline. Bitcoin broke below the $5,000 level yesterday, while today it is eyeing the $4,000 level. They have bounced a bit higher in the last couple of hours, but they still look very vulnerable. Is this the end of cryptocurrencies? Let's see.
Odds for a Rate Hike from the ECB Next Year Diminish – Financial markets have been fully pricing in a rate hike next year, with September being the most likely period. But, those odds are slowly moving lower now, mainly because of the situation in Italy.
No Going Back for Brexit – The UK Supreme Court has ruled out a reversal in Brexit today. It is very unlikely to see things roll back, but now the UK Supreme Court makes it illegal to revoke Article 50, even if there is no Brexit deal.
BOE Inflation Hearings – The Bank of England is testifying before the Parliament's Treasury Committee. They expected the economy to slow in Q4 after a strong Q3 gain. I didn't see much strength in the British economy in Q3, the GDP didn't grow in the last two months of Q3. Anyway, Mark Carney sees a smooth Brexit transition but again, he is not a politician, what does he know? They highlight the increased volatility in GBP.       
The US Session
US Building Permits – US building permits figures will be released later in the US session. They used to be in the 1.30 million region, but slipped lower in the 1.20M region. Last month they missed expectations, coming at 1.24 million permits, but this month they are expected to increase slightly to 1.26 million.
US Housing Starts – The starts of new residential buildings used to be at around 1.30 million in the first half of this year also, but they turned lower in June and July at 1.17 million housing starts. They increased to 1.28 million in August but again fell to 1.20 million in September. Today, they are expected at 1.23 million.
Global Dairy Trade Price Index – The global dairy trade price index is held in New Zealand today. There is no exact time nor any expectations since it is an auction. Although, we have seen the dairy prices decline in the last five months and last month, they declined by 2%. So, NZD traders better keep an eye on that auction later today.
BOC's Deputy Governor Wilkins Speaks – The Senior Deputy Governor Carolyn Wilkins will hold a speech in the afternoon. The CAD is under some pressure as Oil continues to slip lower gradually, so her speech will be interesting for CAD traders.
Trades in Sight
Bullish EUR/USD
This pair has turned bullish in the last two weeks
The retrace lower is complete
The previous candlestick points to a bullish reversal
The 50 SMA is providing support
The 50 SMA provided solid support
We opened a buy forex signal in EUR/USD a while ago. This forex pair has turned bullish since last week and is aiming for 1.15. Although, it retraced lower in the previous two hours for a refresh s the USD caught a quick bid. But, the 50 SMA (yellow) held its ground and provided solid support. Now, the retrace is complete since stochastic has become oversold while the previous candlestick is also pointing to a bullish reversal because it closed as a doji. The reversal is already underway now.
In Conclusion
The main economic events are behind us today as RBA's Lowe already spoke while the inflation hearing from the Bank of England is coming to an end. Although, I see some more volatility coming today as financial markets seem quite agitated and ready to explode. Also, be very careful with cryptocurrencies guys, don't try to catch a falling knife.
Risk assets as well as safe havens have been declining today on high UK inflation numbers and China troubles
4 days ago