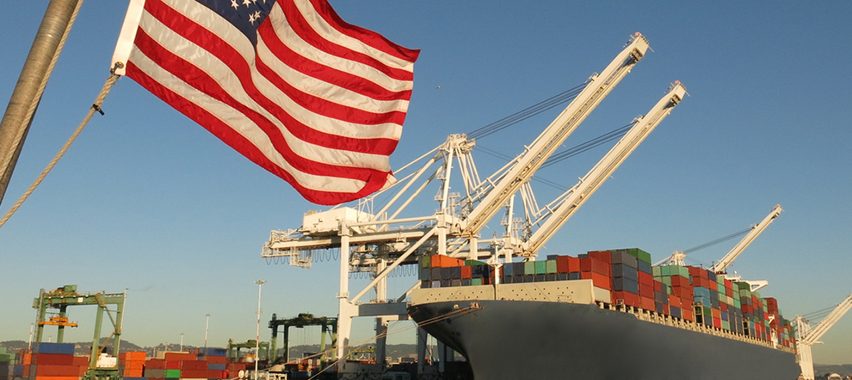 US GDP Holds Steady, but Trade Balance Worsens
Posted Wednesday, November 28, 2018 by
Skerdian Meta
• 1 min read
The US Q3 GDP and the October trade balance reports were released a while ago. The GDP looked pretty good growing at 3.5% on an annualized basis. Median expectations were for a 3.5%-3.6% number so the GDP report was bang on expectations.
The GDP price index was also unchanged from the last time, coming at 1.7%. But, inventories rose to 0.7% against 0.5% expected. this should have helped the GDP tick higher but the GDP remained as it was.
The highlight of this round of economic data from the US today was the trade balance. The trade deficit was expected to increase from $-76.3 billion to $-76.7 billion. But increased further to $-77.2 billion. Donald Trump has been trying to cut the deficit, especially with China, but it keeps increasing.
Although, this might be due to more tariffs coming. The US will apply tariffs on $200 billion of Chinese goods soon and Trump threatened earlier this week that another batch of tariffs might be on the way for China if there's no agreement between the two countries. The tariffs on cars are coming as well, so perhaps the US importers have been stocking up before the new tariffs make foreign goods more expensive.
Imports rose by 0.1% last month, but on the other hand, exports declined by 0.6%. So, it is not all about imports, exports have declined as well. I'm sure Trump hates these numbers but this is what it is. Maybe the situation will start to reverse once the other tariffs are in place, but I doubt it. This is a war that Trump and the US have to fight in the long term.