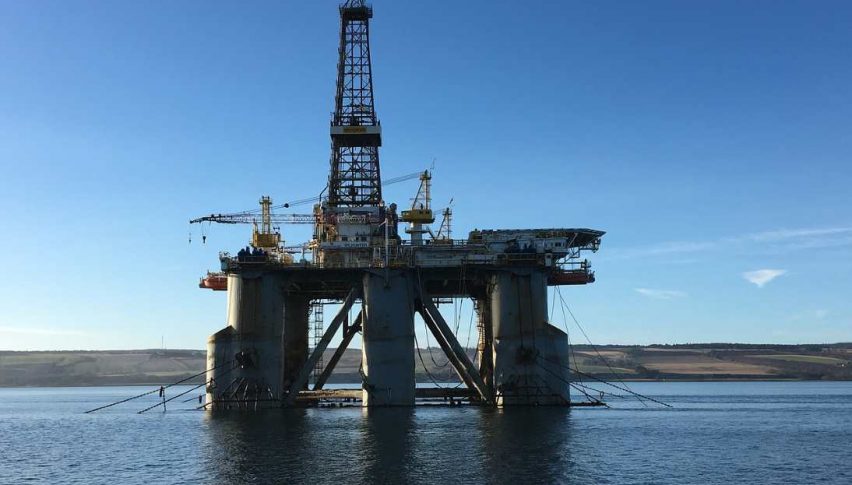 WTI Crude Above $51.00 As Inventories Approach
January WTI crude oil futures are in the process of giving back early gains. At press time, prices are about $1.00 off of session highs, at $51.55. Sellers stepped in at the $52.41 level, forming a nice intraday top near the $52.50 handle.
Going into this week's inventories cycle, uncertainty is once again driving global crude pricing. Since the opening GAP UP a week ago Monday, this market has been trading largely sideways. While we are likely to see a directional move by the holiday break, daily whipsaw trading seems to be the rule.
Inventories On Deck…
This week, the inventory cycle is back on its normal schedule. Following the Thanksgiving holiday and the national day of mourning for President Bush's passing, the API and EIA reports came out at odd times. Beginning later today with the API, they will hit newswires in the usual fashion.
Event                                    Previous   Projected
API Crude Oil Stocks                5.36M           NA
EIA Crude Oil Stocks             -2.940M     -7.323M
It appears that industry experts are anticipating increased holiday energy demand to drive inventories lower this week. Following last week's EIA surprise draw on supply, one is best prepared for a similar release.
WTI Crude Oil Technicals
January WTI crude oil futures are in the green today, despite the mid-session sell-off. For the time being, we are witnessing a compression area between $52.00 and $51.00 set up on the daily chart.
Bottom Line: Buyers have stepped in and defended the $50.00 level vigorously many times over the past 3 weeks. It stands to reason that this area will set up as an intermediate-term bottom or a launch point to $45.00.
Until elected, I will have sell orders queued up from beneath last week and November's low. Sells from $50.07 and $49.41 will likely generate positive price action to the bear. Using a tight 1:1 risk vs reward and an 8-12 tick profit target, these two trades are ideal breakout scalps to the short.