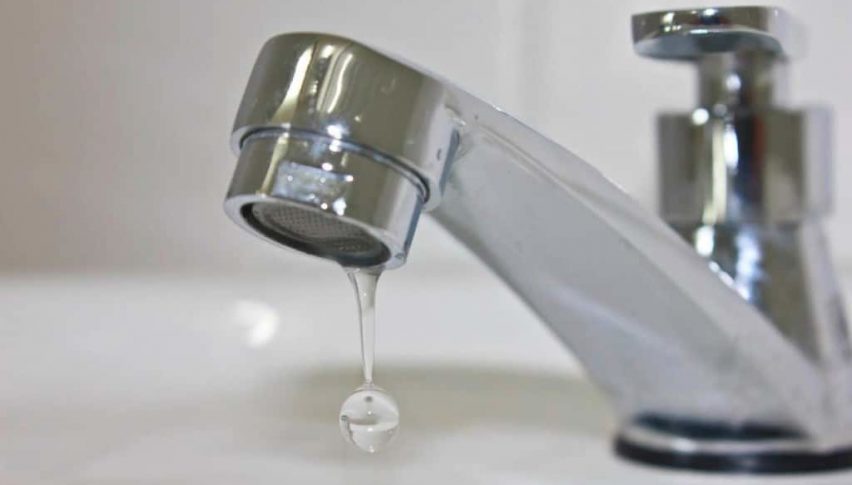 US Session Forex Brief, Dec 28 – Thin Liquidity Continues to Drive Markets Crazy
As we mentioned yesterday, many forex traders are on Christmas holidays and the liquidity is pretty thin at this time of the year. This leads to some large moves sometimes and even if the volatility is not that elevated, the moves in most financial assets are pretty strange. Although, we cannot complain about the lack of volatility this year because we have seen some huge moves in particular sections of the financial markets.
USD/JPY jumped more than 100 pips higher on Monday before markets closed for Christmas but it has reversed down and given back all the gains in the last two days. EUR/USD lost around 70 pips on Monday, but it has climbed around 130 pips yesterday and today. There is no clear driver behind these moves apart from thin liquidity, which makes them harder to read.
Although, most of the volatility is taking place in stock markets. Indices have been declining for most of the year and the market made a last minute move before Christmas as indices tumbled lower on Monday. But we saw a big surge in stock markets on Wednesday afternoon even though Europe and America were still on holiday.
Yesterday though, stock markets reversed down and they lost all the gains from Wednesday. Today, the stock market has reversed again and indices are back near yesterday's high, while safe havens are still in demand, go figure. By the way, the CPI (consumer price index) numbers from Germany and Spain showed a big cool-off in inflation, so things are getting worse for the European Central Bank.
The European Session
China to Increase Fiscal Spending in 2019 – The Finance Ministry of China declared early this morning that they will step up proactive fiscal policy next year. They will cut taxes and fees on a larger scale and support development of manufacturing firms and small businesses. Fiscal stimulus as well as monetary help from the People's Bank of China (PBOC) for next year then.
Spanish GDP – The final GDP reading for the Q3 in Spain came at 0.6% as expected. Although, the annualized GDP number ticked lower to 2.4% from 2.5% previously, but not much to change the larger growth outlook picture.
Spanish CPI Inflation – Inflation cooled off considerably in November with the year-on-year number falling to 1.7% from 2.3% in October. This month, inflation was expected to tick lower again to 1.6% but it declined more than expected, falling to 1.2% instead.
German CPI Inflation – The monthly CPI inflation numbers form almost all German regions came lower at 0.0% apart from Saxony. That showed that the main German inflation number was going to be soft as well. The monthly CPI number was expected to increase by 0.3% but it only increased by 0.1%. The annualized number also came lower at 1.7% from 1.9% expected and down from 2.3% previously.
The US Session
Trump Threatens to Close the Border – US President Donald Trump is up and tweeting already. Here is the tweet: "We will be forced to close the Southern Border entirely if the Obstructionist Democrats do not give us the money to finish the Wall & also change the ridiculous immigration laws that our Country is saddled with. Hard to believe there was a Congress & President who would approve!"
US Chicago PMI – US Chicago PMI indicator jumped higher last month from 58.4 points to 66.4 points. Today, this indicator is expected to cool off again to 61.4 points, so I suppose the big jump last month was partly due to Black Friday.
US Pending Home Sales – The US pending home sales report released last month showed a surprising turnaround as they declined by 2.6% in October. Today's report which will be for November is expected to show a 0.9% increase, but don't be surprised to see another negative month since pending home sales have been negative in three out of the last five months.
US Crude Oil Inventories – Crude Oil inventories have been declining in the last three weeks and they are expected to decline today as well by 2.9%. A bigger decline should help Oil a little bit and the CAD as well, but it won't change the larger bearish trend for both these assets.
Trades in Sight
The trend has been bearish for three weeks
The retrace higher is complete
The 50 SMA provided resistance
The candlestick closed as a doji
The 50 SMA (yellow) solid resistance earlier
We went short on NZD/USD a while ago after this pair completed a bullish retrace higher a couple of hours ago. The trend is bearish for NZD/USD and the 50 SMA (yellow) was providing resistance on the H1 chart. The stochastic indicator was overbought which meant the retrace was complete and the H1 candlestick formed a doji at the 50 SMA which is a reversing signal. Now, the reverse has already started for this pair.
In Conclusion
As the headline of this forex brief suggests, the volatility continues to be elevated, especially in the stock markets due to low liquidity. So, I again stress it out that we must be careful in these last few days of this year until Wednesday next week when markets will get back to normal. We are having a nice run nonetheless, so you might as well follow our signals.
The Reserve Bank of New Zealand raised interest rates yet again early today
2 weeks ago