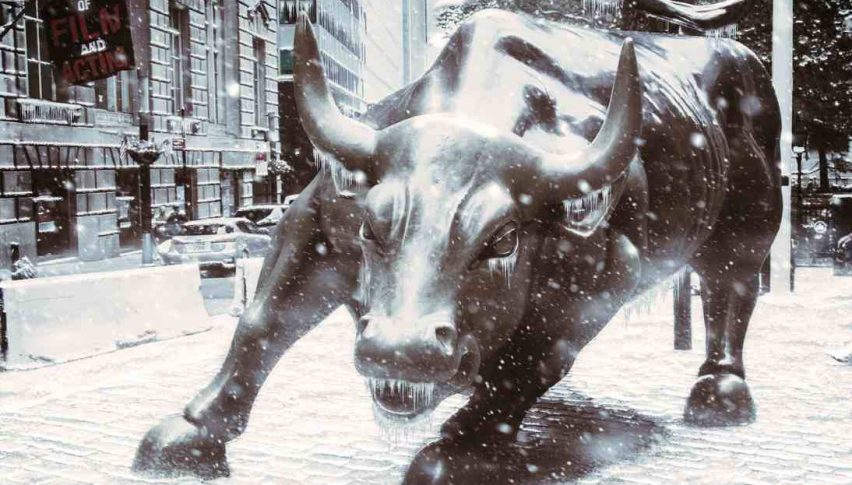 Key Fibonacci Resistance Level Facing The DOW
It has been a muted open on Wall Street, furthering the trend of ultra-tight opening trading ranges. Today's action has posted an early session proximity test and rejection of a key Fibonacci resistance level. For the time being, it appears that equities, like several other markets, are getting ready for a directional move.
During the pre-cash open, U.S. PPI (Jan.) was released to the public. On a month-over-month basis, PPI came in at -0.2%, beneath the previous release (0.1%) and expectations (-0.1%). However, the year-over-year metric was right on schedule at 2.5%.
In addition, the NY Empire State Manufacturing Index (Jan.) disappointed expectations dramatically, coming in at 3.90. Projections and December's release measured 10.75 and 10.90 respectively. This number certainly raised some eyebrows, as performance was dismal.
March E-Mini DOW Futures
Last week, I broke down the significance of the 78% Current Wave Retracement (24110) for the March E-mini DOW. This level has proven to be formidable resistance, effectively putting a lid on this market thus far today.
Here are the two levels to watch for the remainder of the session:
Resistance(1): 78% Current Wave Retracement, 24110

Support(1): Daily SMA, 23141
Overview: Maybe it's Brexit, or maybe stock traders are still hungover from the action of December. Whatever the reason, conditions are tight in the U.S. indices and the technical outlook is very similar for the DJIA, S&P 500, and NASDAQ. In the event that these markets breakout to the north, robust moves are likely.
For the March E-mini DOW, odds are that a break above 24110 will bring 25000 back into play in short order. Either way, this level is one to watch as the week unfolds.