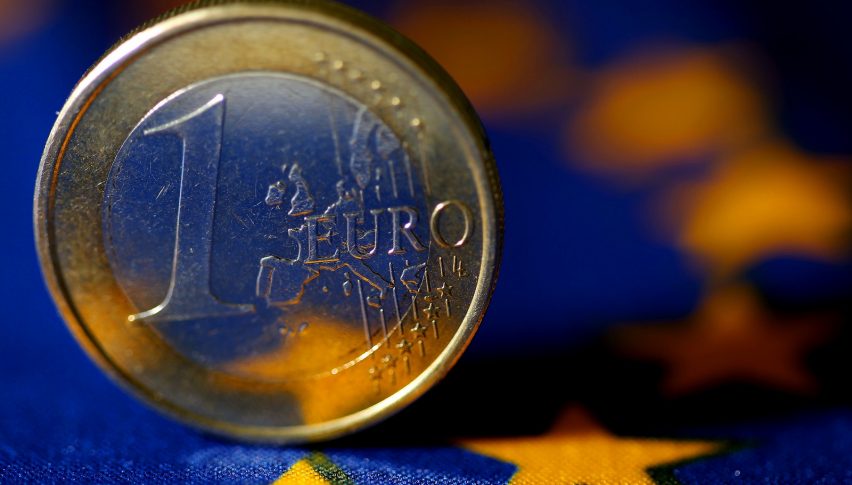 US Session Forex Brief, Feb 4 – Eurozone Economy Continues to Weaken Further
Here we are, trading forex on another Monday. The price action has been slow today but what's observable is the fact that the USD is in demand today, albeit slightly. The Buck was feeling pretty bearish last week, but towards the end of the week the USD started getting its act together and it crawled higher in the last couple of days. That same price action has spilled into this week and the USD has advanced across the board during the Asian and the European session.
But as mentioned, the price action has been slow and the biggest mover in forex today is USD/JPY which has climbed around 50 pips. Gold has continued to pull back today after the pullback last Friday, although the trend remains quite bearish, while stock markets are little changed today.
We have had some economic data from Europe being released this morning, which reinforces the idea that the economy in European countries is in a difficult spot and it continues to weaken further. The Spanish unemployment number for December looked great last month, but today's report which is for January was pretty bad. The investor confidence in the Eurozone declined yet again, falling to the lowest levels since November 2015, while the construction sector in Britain seems to be heading into stagnation or contraction after the soft construction PMI report released this morning.
ECB's Nowotny Feeling Confident on Economy – The ECB governing council member Ewald Nowotny commented this morning saying that he expects to see an increase in core inflation. He doesn't see a recession in Europe although the uncertainty is high. The ECB is data-driven. Well, his comments came before the economic data from the Eurozone was released this morning.
UK Construction PMI – The construction PMI report was released this morning and it was yet another weak reading for January. We saw a slight revival of this sector in October and November as the readings came at 53.2 and 53.4 points respectively. But it started reversing back down in December when this indicator came at 52.8 points. Today, expectations were for a reading of 52.6 points, but the actual number came at 50.6 points which is pretty close to contraction since the 50 level is the breakeven level. Brexit uncertainties have weighed on this sector.
Spanish Unemployment Change – In December we saw a really decent number as the number of the unemployed declined by 50.6k. All those gains were reversed in January as the number of unemployed people in Spain grew by 83.5k against 60.3k expected.
Eurozone Sentinex Investor Confidence – The Sentinex investor confidence has been weakening for a long time and in December it turned negative. In January the investor confidence got even worse and today this indicator came at -3.7 points which is the lowest level since November 2014.
Merkel Doesn't Want to Reopen the Brexit Agreement – The German Chancellor made these comments earlier today in Tokyo. She added that they can talk about Irish backstop in relation to text on future ties between UK and EU. Merkel wants to do all she can to ensure there is not a no-deal Brexit.
UK PM May Will Speak on Brexit in NI on Tuesday – The spokesman Slack made these comments a while ago. The UK government wants to conclude work on backstop urgently. He insists that May has been absolutely clear she won't revoke Article 50, and aims to bring back a Brexit deal to Parliament as soon as possible. She rules out calling for a general election.
Eurozone PPI Inflation – Producer price index inflation turned negative in November falling by 0.3%. Today's report which is for December was expected at -0.7% but it came at -0.8%. That's the weakest reading since March 2016.
Italian CPI – The Italian consumer price index turned negative in November and December, declining by 0.1% in each month. Today's report which was for January was expected to show a 0.1% growth and the actual number came as expected.
The US Session
Ireland's Coveney Doesn't Like New Backstop Proposals – Foreign Minister of North Ireland Simon Coveney commented a while ago saying that none of the ideas around alternative arrangements for the backstop have stood up to scrutiny. He hasn't heard any new ideas that would go beyond what has already been tested on the Irish backstop.
US Factory Orders – The last report which was released in December showed a 2.1% decline in factory orders in October. Today's  report was released about a month late due to the government shutdown. This report is expected to show a 0.3% increase in factory orders in November.
Trades in Sight
The trend has been bearish for two weeks
The 20 SMA is providing resistance
Oil is leaning on support

The 20 SMA should hold as resistance today
USD/CAD has made a bullish move today, climbing around 40 pips higher. Although, this seems just like a mere retrace since the trend turned bearish two weeks ago and it continues to be bearish. The 20 SMA (grey) seems to be providing resistance at the moment on the H4 timeframe, so this looks like a good opportunity to go short on this pair. It is already overbought on the H1 hart.
In Conclusion
The US Dollar continues to grind higher still against all major currencies. But, the climb has been pretty slow, which tells us that we might see a turnaround soon. That would be great since we are long on AUD/USD and NZD/USD, although let's see what the US traders will bring to the table today.