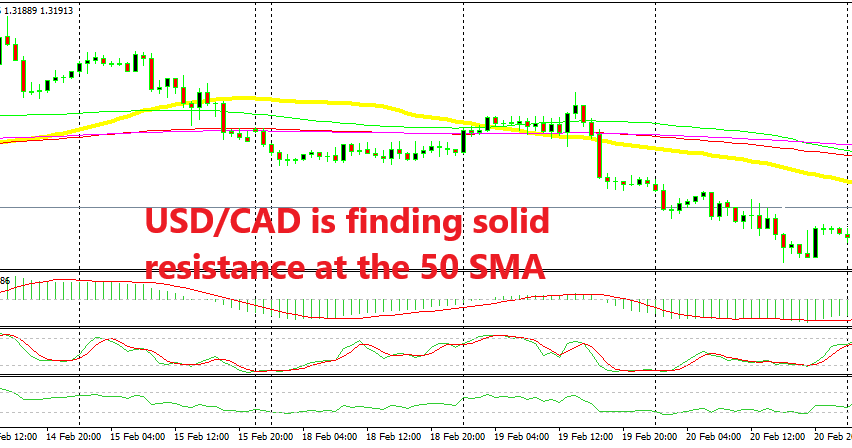 Shorting the Pullback in USD/CAD
USD/CAD turned bearish last Thursday when it failed to break above the resistance zone surrounding the resistance zone at 1.3350. The trend has been bearish since then and Crude Oil prices have also helped the CAD, contributing to this bearish move of the last week.
Yesterday, USD/CAD reached 1.3150 in the evening, although during the Asian session today we have seen this pair retrace higher as commodity Dollars went through an air pocket. However, the CAD doesn't feel as soft as the Kiwi or the Aussie. The other two commodity Dollars have been hurt by the decision to halt coal imports from China, while Canada is somewhat immune to that.
For this reason, we decided to go long on the CAD after this retrace lower, which means short in USD/CAD after this pullback higher in the Asian session. This pair has run into the 50 SMA (yellow) on the H1 chart which has been providing resistance during the European session today, so we sold this pair, now let's wait for the downtrend to resume.