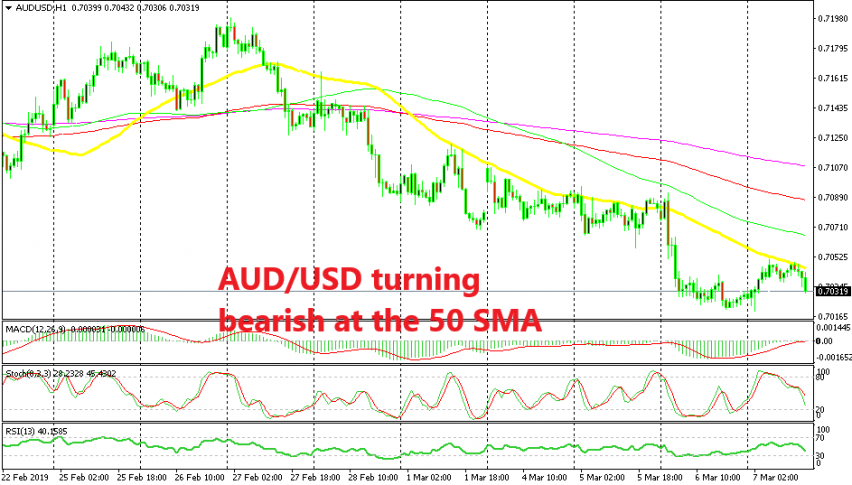 AUD/USD Gets Rejected by the 50 SMA Once Again
AUD/USD turned bearish last week from 0.72 as most major pairs after the USD bulls decided to make a comeback.  Since then, this forex pair has lost nearly 200 pips and the trend continues to be bearish but what's more important for us traders is the fact that the moves have been quite predictable if you have been on the short side during this whole time.
As you can see from the H1 chart above, this pair has been pushed lower by the 50 SMA (yellow). The pullbacks higher have been pretty small and they have ended right at this moving average which has been providing resistance during this time. So, all pullbacks to the 50 SMA have been presenting great opportunities to go short on AUD/USD.
We opened a sell signal yesterday after the small retrace higher during the US session. We should have waited for the retrace to reach the 50 SMA but the Australian GDP report showed a much lower expansion of the economy than expected which sent this pair 60 pips lower in the Asian session. Well, the price reached the 50 SMA today and it provided solid resistance once again and has reversed the price back down now. Although, we need the sellers to push lower in order to book profit, so let's see if they have anymore strength.