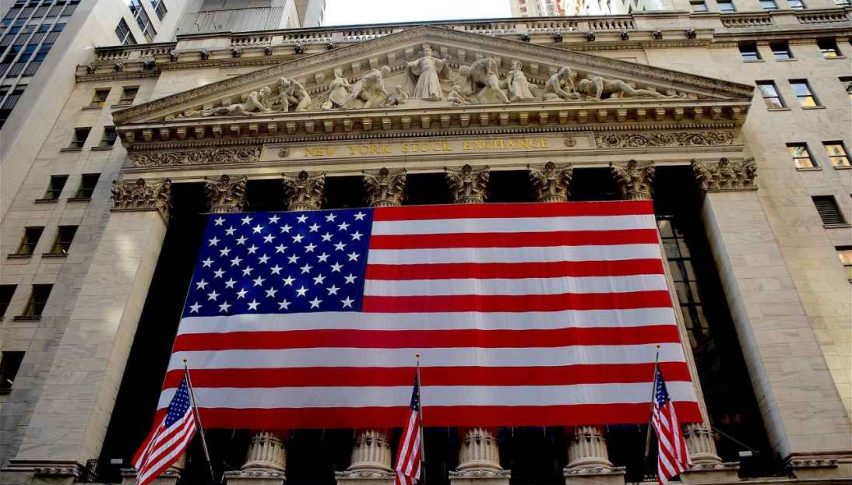 A Flat Wall Street Open For U.S. Stocks
The U.S. indices have exhibited little action on the Wall Street open. For the first half hour of trade, the DJIA (-2), S&P 500 SPX (-1), and NASDAQ (+7) are hovering near even. With the Boeing saga still unraveling, and a decent set of U.S. import/export numbers being released, traders are taking a cautious stance early in the session.
During the pre-market hours, figures addressing the U.S. trade balance and jobs market were released to the public. Here is a quick look at the data:
Event                                                               Actual   Previous
Continuing Jobless Claims (Feb. 25)           1.776M     1.758M
Initial Jobless Claims (March 4)                    229K          223K
Export Price Index (YoY, Feb.)                       0.6%        -0.5%
Import Price Index (YoY, Feb.)                      -1.3%        -1.7%
At the end of the day, this isn't a bad collection of statistics. While the U.S. jobs situation has weakened a bit, the labor market remains historically strong. Both the Import and Export Price Index is up considerably year-over-year, a signal that trade policies of the Trump administration may be proving effective.
Either way, traders do not seem enthusiastic over the prospect of taking on new risk thus far in the session.
U.S. Stocks Flat On Open
June E-mini DOW futures remain in bullish territory immediately north of 25000. Wednesday's rally was a solid move for the index, especially due to the struggles of Boeing.
Here are the levels to watch for late-week trade:
Resistance (1): Daily SMA, 25919

Support (1): Bollinger MP, 25593
Overview: With the U.S. electing to ground Boeing's 737 Max 8 and 9, it is anyone's guess how far the company's stock will fall. With the DOW being comprised of only 30 companies, the dreadful performance of a single heavyweight is a drag on the entire index.
Once the Boeing situation is resolved, the DOW may be in for a nice bump to the upside. As long as this market hangs above 25,000, an intermediate-term bullish bias is warranted.