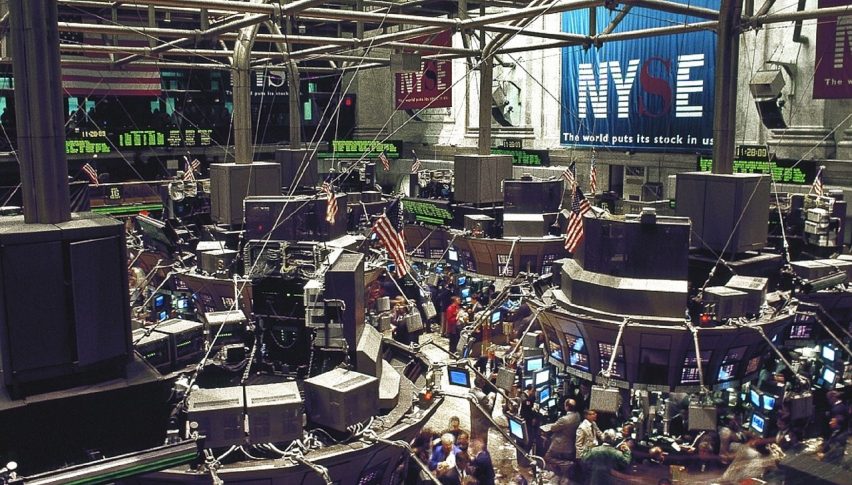 U.S. Stocks Open The Week Flat
U.S. stocks have opened the week near flat and are mixed through the first half-hour of trade. With all eyes on Wednesday's announcements from the U.S. FED, investors appear to be taking a cautious approach in anticipation of a dovish Jerome Powell and FOMC.
Mondays usually feature a sparse U.S. economic calendar. Today has brought more of the same, bringing the release of a few peripheral metrics. During the U.S. pre-market, the NY Empire State Manufacturing Index (June) was released to the public. The figure came in at -8.6, well beneath expectations (10.0) and the previous release (17.8). This is not a positive number and certainly reinforces the growing belief that an economic slowdown is in the cards for Q3 and Q4 2019.
U.S. Stocks Range Bound To Kick Off The Week
The past six sessions have been tight ones for the U.S. indices. In the case of the June E-mini DOW, diluted volumes are coming into play as the contract prepares to come off of the board later this week.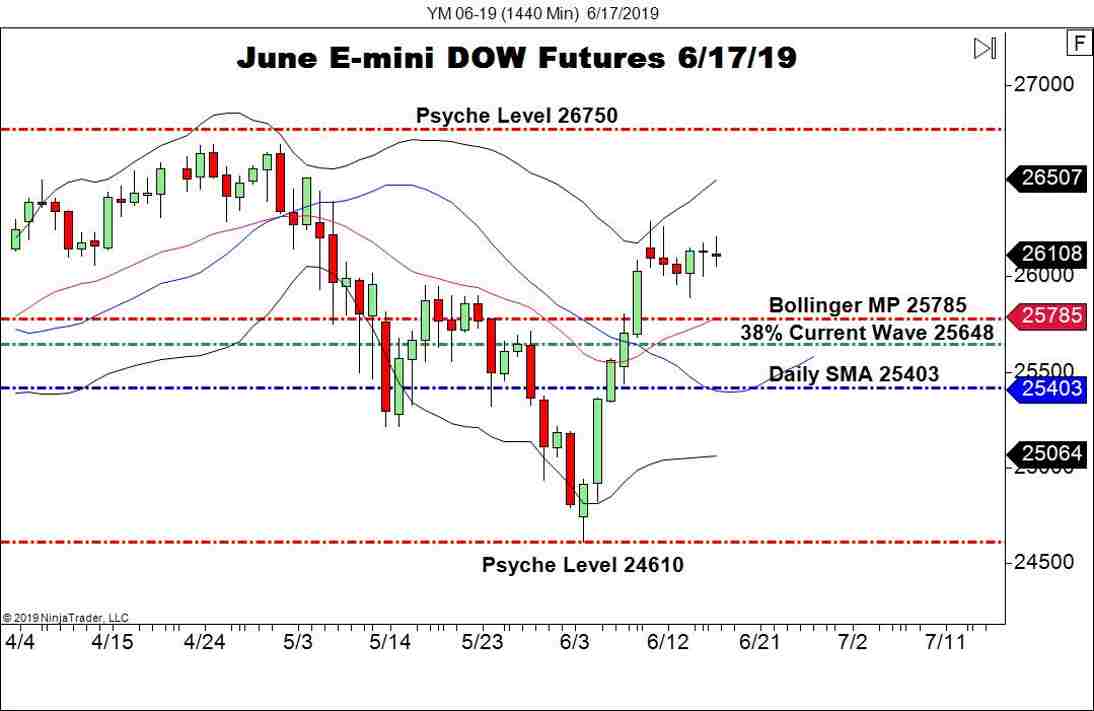 Here are the levels to watch for the rest of the session:
Support(1): Bollinger MP, 25785

Support(2): 38% Current Wave, 25648
Overview: This week's action in the DJIA and DOW futures will certainly be interesting. As of now, traders are betting that Wednesday's FOMC meeting is going to reinforce the concept of pending FED rate cuts and stimulus. Accordingly, the daily uptrend remains valid and sentiment is relatively positive.
However, if Jerome Powell and the FOMC suggest that rate cuts are currently off of the table, U.S. stocks are highly likely to show weakness. The June rally is due in part to the markets pricing in multiple rate cuts for 2019. If the FED dispels this notion on Wednesday, the U.S. indices are likely to come under heavy bearish pressure.