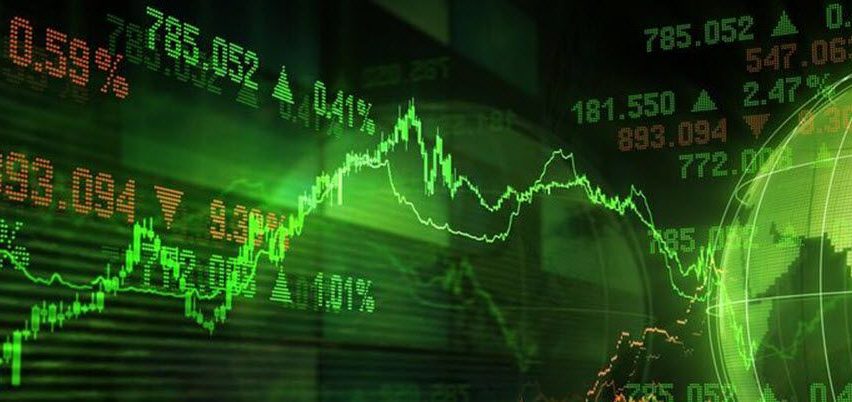 All-Time Highs In View For The DJIA
On Friday, the Dow Jones Industrial Average (DJIA)  DOW, closed down 30 points at 26,719.13. This performance was a bit anticlimactic, but the DJIA still managed to post a 610 point gain for the week. No doubt, Jerome Powell and the dovish FOMC was the key driver of value to the equities markets.
In response to the newly "accommodative" FOMC, investors grew giddy over the prospects of "cheap money" hitting corporate coffers and bid U.S. equities substantially higher. As of Friday's close, the DJIA sat a mere 232 points away from October 2018's all-time highs ― not too bad amid growing uncertainty and pending economic slowdown.
A Big Week For The DJIA
If you are trading equities, buckle up because the coming week brings another active U.S. economic calendar. Tuesday features a public speaking engagement with FED Chair Jerome Powell, Wednesday marks the Durable Goods Orders (May) release, and U.S. Q1 Annualized GDP hits newswires Thursday.
Aside from the markets hanging on Jerome Powell's every word from now until the July FOMC meeting, Thursday's Q1 Annualized GDP figure is going to be key. Analysts aren't expecting any surprises and the number to stay at 3.1%. However, investors are likely to be wary of this release; any signal of weakness is highly likely to bring sellers to the market en masse.
U.S. Stocks Close In On All-Time Highs
Every now and then, it is a good idea to step back and take a look at the situation from 10,000 feet. The weekly chart for the DJIA gives us a great perspective on just how strong U.S. stocks have been since the Christmas Eve plunge of 2018.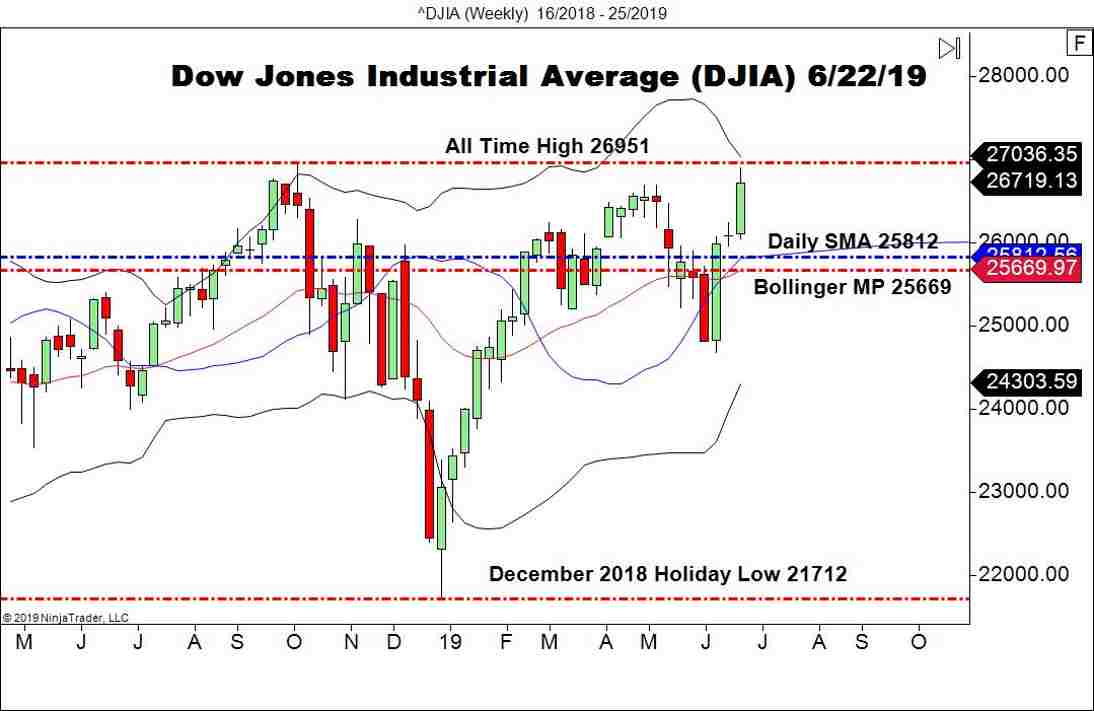 Not trade wars, FED angst, or investigations into Trump/Russia collusion could derail 2019's rally. Now, new all-time highs are probable and many believe U.S. equities are headed much, much higher.
For the second half of 2019, three things will drive the DJIA: politics, FED policy, and trade war resolution. Given the rapidly approaching 2020 U.S. election cycle and an escalating U.S./China trade war, it really is anyone's guess where the markets will be this time next year. But, one thing is for sure: unprecedented volatility will become the new norm for the U.S. equities markets.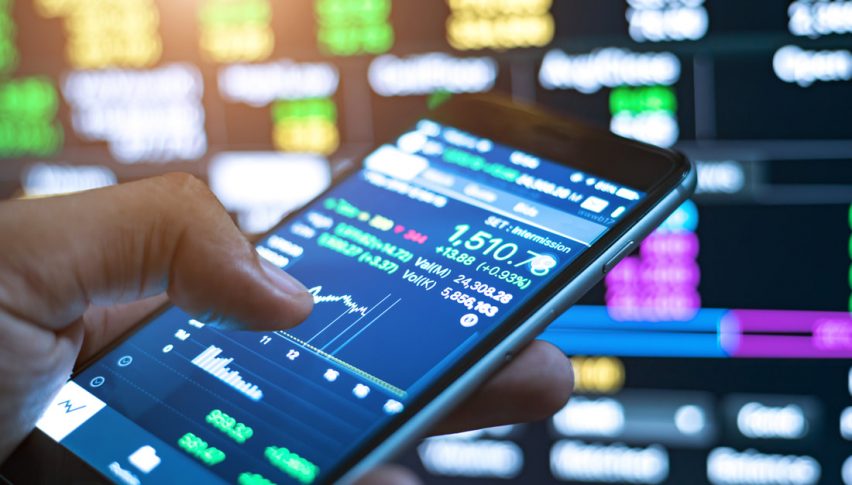 1 year ago
ISM services and ADP employment reports showed further expansion in the US economy
2 years ago