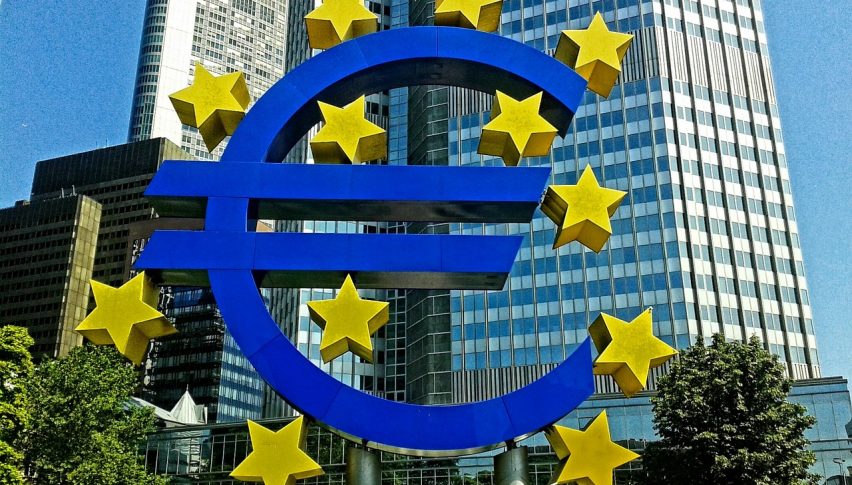 62% Fibonacci Support In Play For EUR/USD
It has been a big week on the forex for the EUR/USD. Rates have fallen more than 100 pips as the Greenback's recovery from "rate-cut hysteria" continues to gain steam. Although today's action has been muted due to U.S. Independence Day, one has to wonder if the USD is poised to drive lower by Friday's closing bell.
Anytime a market repeatedly tests a support or resistance level and fails, it is worth noting. When this scenario unfolds, price does one of two things: extends the trend or reverses course. For the EUR/USD, this is exactly what we have seen at the daily 62% Fibonacci support level ― is this market headed up or down?
62% Fibonacci Support In Play For The EUR/USD
Following the G-20 fueled dive of Monday, the EUR/USD has found some solid ground. Going into Friday's trade the number to watch in this market is 1.1270.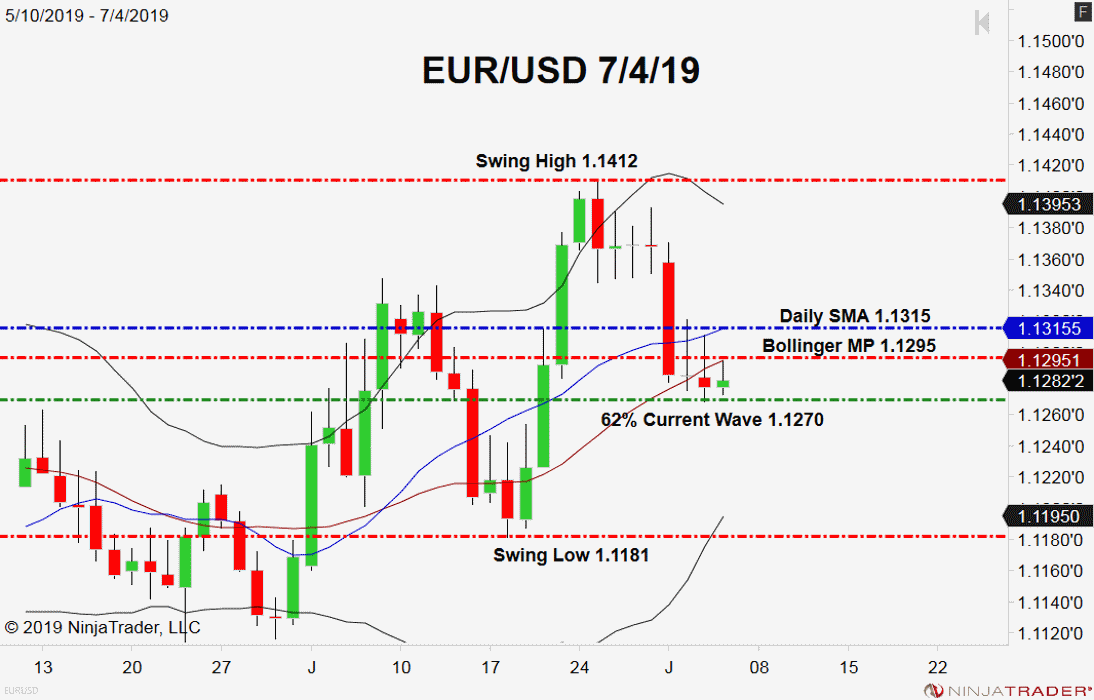 Here are two key levels to be aware of as the trading week wraps up:
Resistance(1): Bollinger MP, 1.1295

Support(1): 62% Current Wave Retracement, 1.1270
Overview: The daily chart for the EUR/USD shows a tight consolidation pattern developing between the Bollinger MP (1.1295) and the 62% Current Wave Retracement (1.1270). This is a key area and a likely intermediate-term turning point for valuations.
As long as the 62% Fibonacci level holds as support, then the daily uptrend of late-June will remain intact. If it is taken out, then a run to the Swing Low (1.1181) may develop in the near future. In short, bullish above 1.1270 and bearish below.