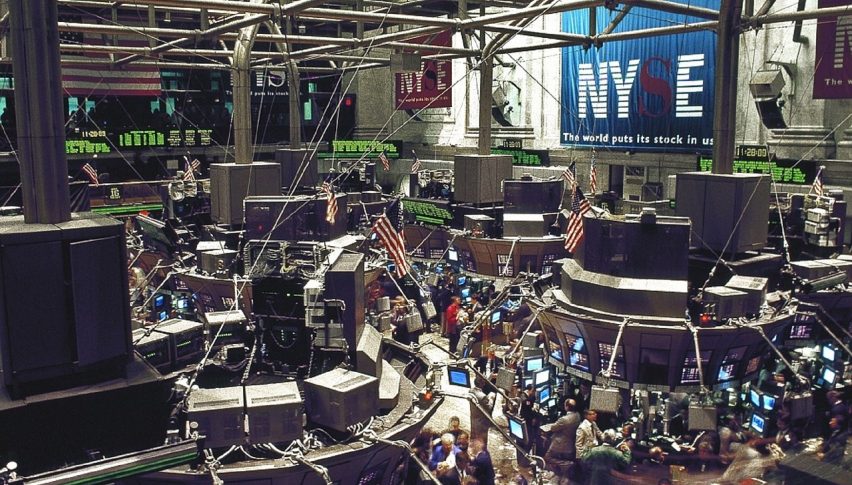 Forex Signals Brief for Aug 12: Can We Shake the US-China Worries
It was a wild week for markets across the board but a great opportunity for traders.
After the Chinese hit back at the US through its Yuan tricks, markets went into full risk-on mode, setting up some excellent opportunities for traders.
This week, we will be waiting to see if markets can respond, as well as focusing on a few key data points.
In terms of economic data there is no one big event, rather a series of smaller but still important things to watch out for.
For the EUR/USD the key will be looking at GDP data including that of Germany which is starting to look shaky. The GBP/USD is feeling all sorts of pressure after getting slammed on weak GDP data of its own and has a chance to rebound with wages, CPI and retail sales due out.
In the US, we will be watching CPI and retail sales to see what the economy thinks of the FOMC rate cuts. While in Australia, we have a number of Chinese data points as well as a very important jobs report that could spike the AUD/USD.
Forex Signal Update
The FX Leaders Team finished with 14 wins from 22 signals as markets had some extreme volatility. These are conditions that are perfect for intraday trading so keep close to your desk in the coming weeks for more opportunities.
NZD/USD – Active Signal
The NZD/USD had a rough time last week after the RBNZ came out and stunned markets with a huge 50bp rate cut that was completely unexpected. There is talk of zero rates and even QE, which is crazy to think. We are short the pullback here and looking for some more downside to come.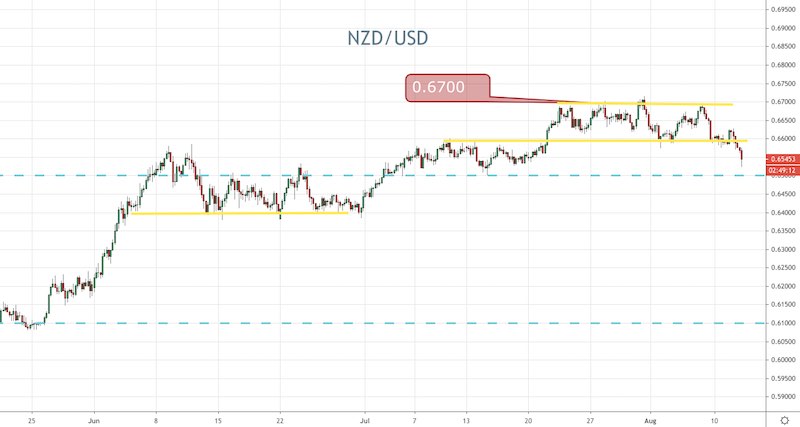 GBP/JPY – Active Signal
The GBP/JPY has been selling off in a very orderly fashion. This one is a great example of a trend on both sides. The GBP is weak as the economic data gets worse in the UK. While the JPY has seen inflows from the risk-off trade. Looks to be a good candidate to short a pullback.

Cryptocurrency Update
BTC so far has been unable to crack the $12,000 level, and it is looking a little touch-and-go at the moment.
I was waiting on a break out last week, but that has happened yet. These two failures have made this resistance level even more important.
The next attempt might very well tell us the real story of which way BTC is going to run next.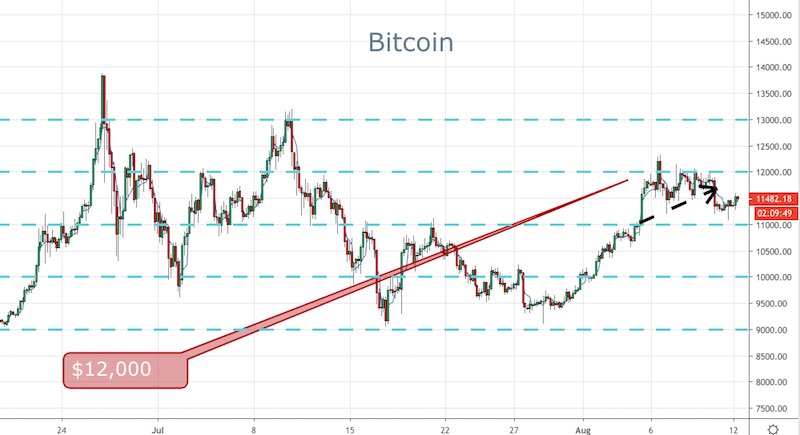 The Reserve Bank of New Zealand raised interest rates yet again early today
5 days ago