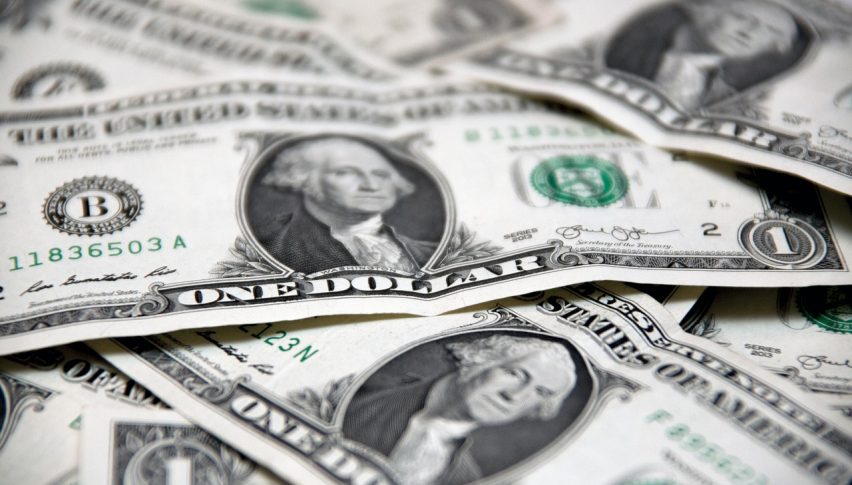 Fundamentals Prompt USD Index Reversal
It has been a big day for fundamentals as two events have shaken up the forex and USD Index. First, citing fears over a no-deal Brexit, Conservative Member of Parliament Phillip Lee switched parties to the Liberal Democrats. The defection rendered the Conservative party's majority moot, further deepening the divide in the parliamentary Brexit debate.
In the U.S., it was another day of Twitter-fueled price action for the Greenback. Earlier, President Trump issued a few tweets that furthered his sentiments toward the FED and trade standoff with China:
"Germany, and so many other countries, have negative interest rates, "they get paid for loaning money," and our Federal Reserve fails to act! Remember, these are also our weak currency competitors!"

"We are doing very well in our negotiations with China. While I am sure they would love to be dealing with a new administration so they could continue their practice of "ripoff USA"($600 B/year), 16 months PLUS is a long time to be hemorrhaging jobs and companies on a long-shot….

"….And then, think what happens to China when I win. Deal would get MUCH TOUGHER! In the meantime, China's Supply Chain will crumble and businesses, jobs and money will be gone!"
To sum up, Trump is pushing hard for rate cuts and suggesting that negotiations with China will get "much tougher" if his 2020 re-election bid is successful. 
All in all, the markets aren't too fond of today's news cycle. The USD has reversed course against many of the forex majors and equities are trending south.
Whipsaw Day For The USD Index
September started with a bang for the USD Index, with values spiking above 99.000. However, the optimism has come back down to earth as uncertainty has taken control of today's session.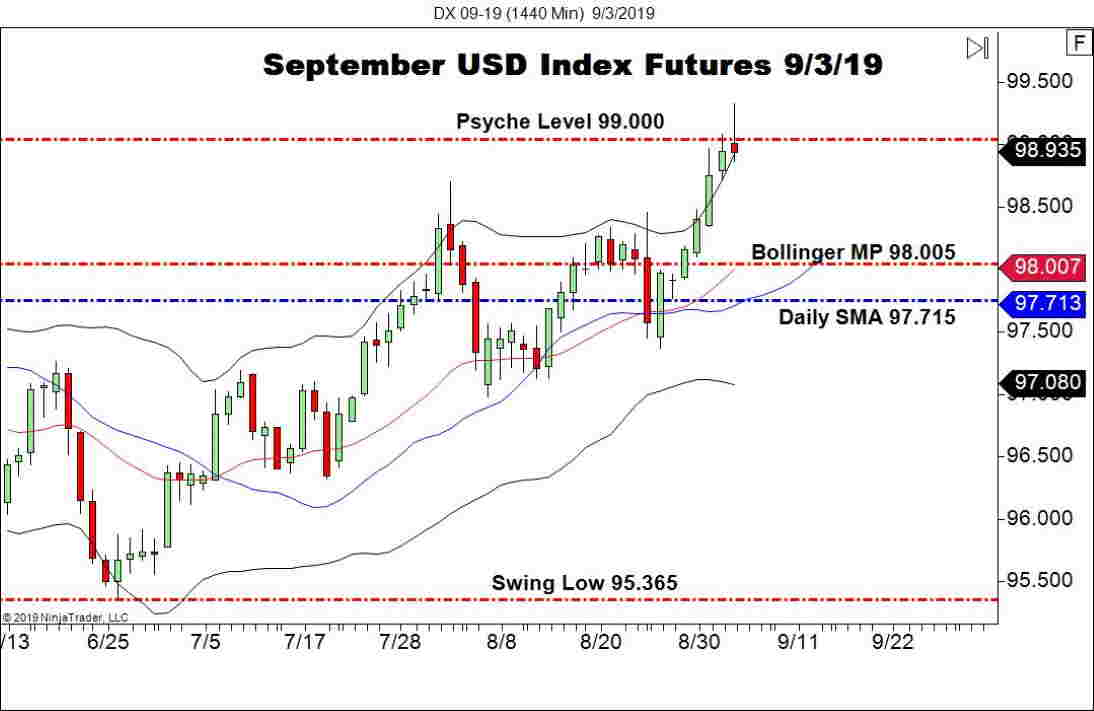 Overview: This week is going to be about as volatile as a non-FED week can be for the USD Index. Brexit proceedings, the ISM Non-Manufacturing PMI, and Non-Farm Payrolls are a few items that will shake up the forex in coming days. If the first full trading session of September is any indication, this week has the potential to be a charged period in the financial markets.