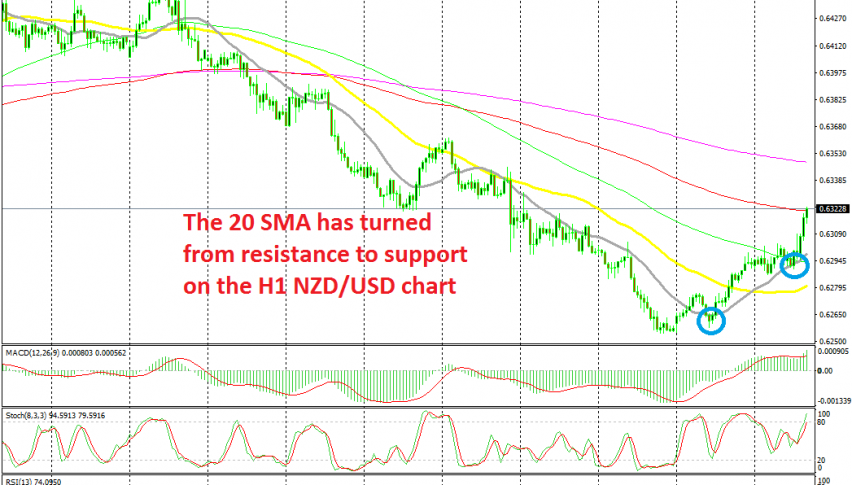 NZD/USD Turns Bullish Again As Previous Support Indicators Turn Into Support
The price action in commodity currencies has been quite a roller-coaster recently. The main direction is down, as they have been declining for more than a year, but in the first week of September we saw them turn really bullish, with NZD/USD gaining around 170 pips in about a week.
This pair traded sideways in the second week, while last week sellers returned and the bearish trend resumed. NZD/USD made new lows on Friday, albeit slightly. It slipped only 15 pips below the previous low in August, before reversing back up this week.
The sentiment is only slightly positive this week, but it's enough to turn this pair bullish, at least during the last two days. The 20 SMA (grey) confirms this as it has turned from resistance last week, into support. This moving average has provided support twice this week and it is pushing this pair higher.
I don't expect the upside momentum to last too long, so when the price moves below the 20 SMA and the 20 SMA turns into resistance again, that would be the sign that the upside momentum is over. That would be a good time to look for shorts on this pair.
The Reserve Bank of New Zealand raised interest rates yet again early today
4 days ago