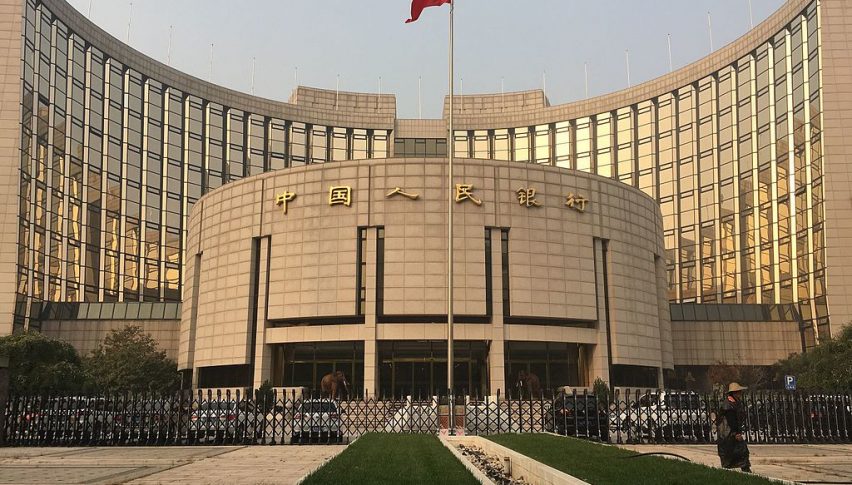 PBOC Governor Yi Gang Comments on Monetary Policy and Currency: Key Highlights
Posted Monday, December 2, 2019 by
Arslan Butt
• 1 min read
PBOC Governor Yi Gang has indicated that China's central bank is likely to keep its monetary policy "normal" for some more time and does not require to implement quantitative easing to support economic growth or inflation growth just yet. Unlike other leading central banks around the world, Yi came out in support of positive interest rates in an article published in a journal on Sunday.
The PBOC's decision to keep its interest rates in positive territory and yield curve inclined upward supports China's economic growth and is well aligned with consumers' habit of generating savings. The PBOC is committed to keeping its monetary policy prudent, with counter-cyclical adjustments and adequate liquidity in the Chinese markets.
The US-China trade war has forced the world's fastest growing economy's GDP to slide to a 30-year low in Q3 2019. As a result, analysts are calling for more stimulus measures to be implemented notwithstanding their adverse impact on debt levels.
Yi has also clarified that the PBOC will not resort to manipulating the value of the yuan by devaluing it to maintain its competitive advantage in global trade in the face of escalating trade tensions. Ever since the tariffs war with the US started last year, the yuan has weakened below the key level of 7 against the US dollar, but has held steady without weakening further since.