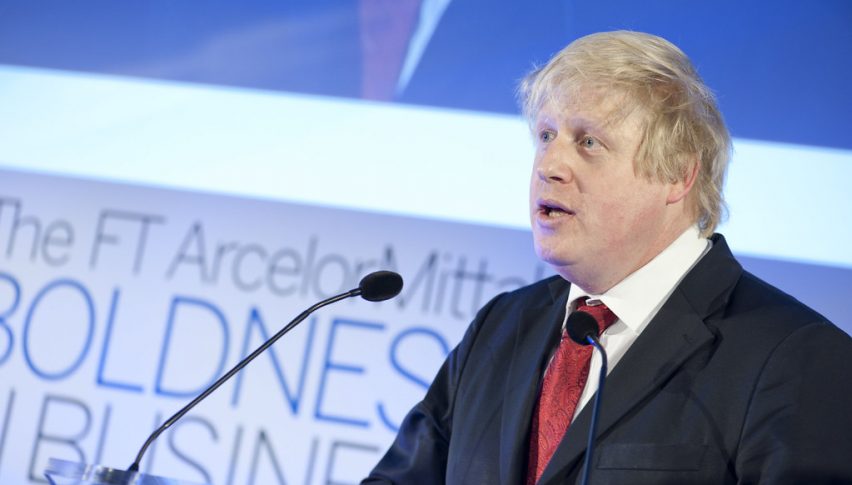 Telegraph: "Election Too Close To Call"
Citing late-breaking polling data, the U.K. Telegraph is currently deeming today's General Election "too close to call." A final poll conducted by the Telegraph on Wednesday evening showed roughly 41% support for the Conservatives and 35% for Labour. Although this is still a considerable margin, reporters at the Telegraph claim the election's outcome sits "on a knife's edge." 
Of course, polls and results are two different things. The 2016 U.S. Presidential Election featured polling data that showed Hillary Clinton to be ahead by as many 12 points as late as election day. So, it is best to proceed with caution as the results of the U.K. General Election begin to trickle in.
Thus far, election day volatility has been moderate for the GBP/USD, with the Greenback posting gains versus the pound Sterling. However, on a weekly timeframe, rates are relatively unchanged. At this point, even the experts over at the Telegraph are in wait-and-see mode.
GBP/USD Fades As Telegraph, Others Release Polling Data
Going into the election, Boris Johnson looked to have about an 85% chance of winning the Prime Ministership of the U.K. These odds are currently under siege, falling to around 75% according to political wagering website Predictit.org.
Nonetheless, the GBP/USD is in the process of putting in a flat week of gains and losses.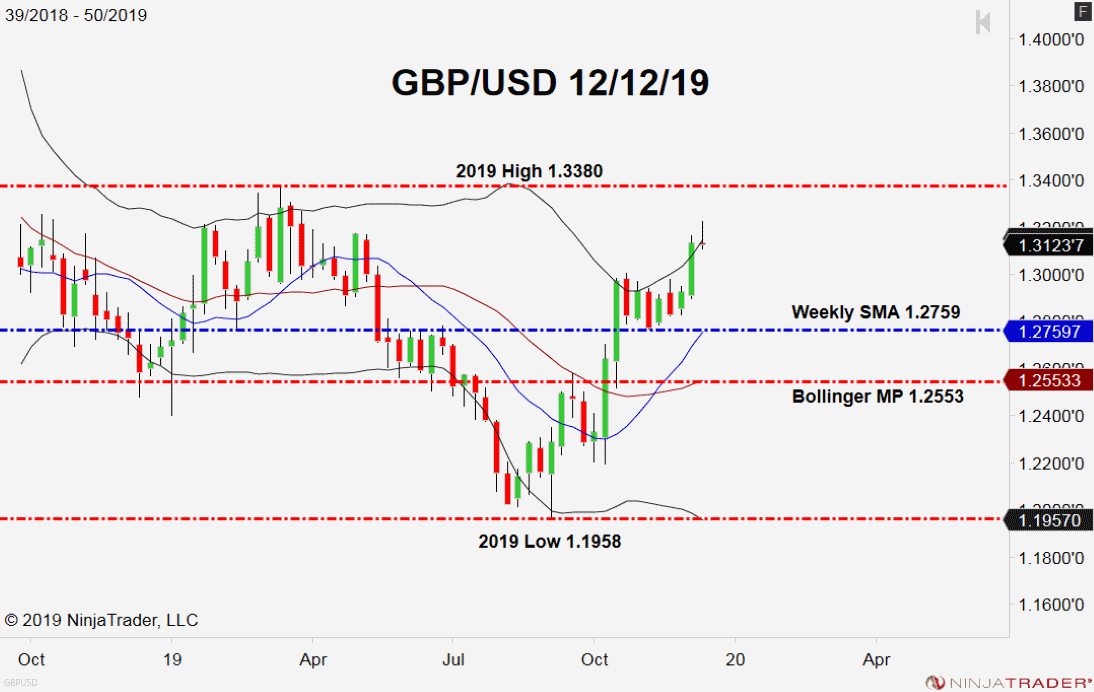 Here are two levels to watch as the election carries on:
Resistance(1): 2019 High, 1.3380

Support(1): Weekly SMA, 1.2759
Overview: At this point, it is anyone's guess who is going to reign supreme in today's elections. But, one thing is for sure ― volatility is sure to spike following the announcement of the results. Accordingly, be on the lookout for the GBP/USD to test the support or resistance levels outlined above. If so, a late-week position trade may come into play after the politically-driven news cycle slows down.