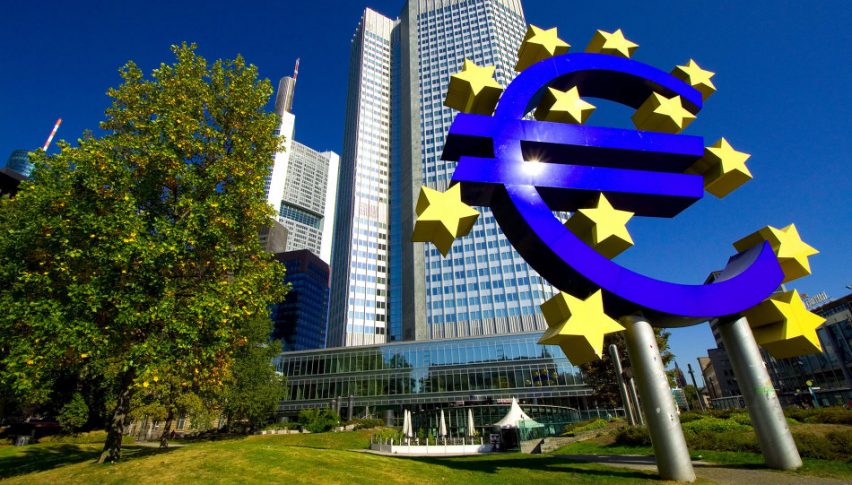 1.0800 in View For The EUR/USD
A group of stagnant economic figures have EUR/USD bulls and bears fighting to a stalemate. With only a few hours left in the forex trading week, rates are very near flat on the session. Although the daily downtrend remains intact, the EUR/USD is consolidating just above the 1.0800 handle.
No doubt about it, the sentiment is overwhelmingly bearish toward the Euro vs the Greenback. In the week since Brexit Day, this pair has lost more than 125 pips. Fortunately for Euro bulls, this morning's U.S. Retail Sales (Jan.) report failed to wow currency traders. The figure came in as expected at 0.3%, down 0.1% month-over-month. However, the Retail Sales Control Group (Jan.) vastly underperformed expectations. 
For some, today's action in the EUR/USD is being viewed as fortunate. Given the weaker-than-expected Eurozone Q4 GDP (0.9%), this pair could have gone much lower on a robust set of U.S. Retail Sales figures.
EUR/USD: The Bearish Trend Rages On
In a Live Market Update from earlier this week, I outlined a long trade recommendation for the EUR/USD. The buy turned out to be a miserable loser, producing only an 8 pip positive move. Bucking the trend is inherently risky ― this trade is a great illustration of why.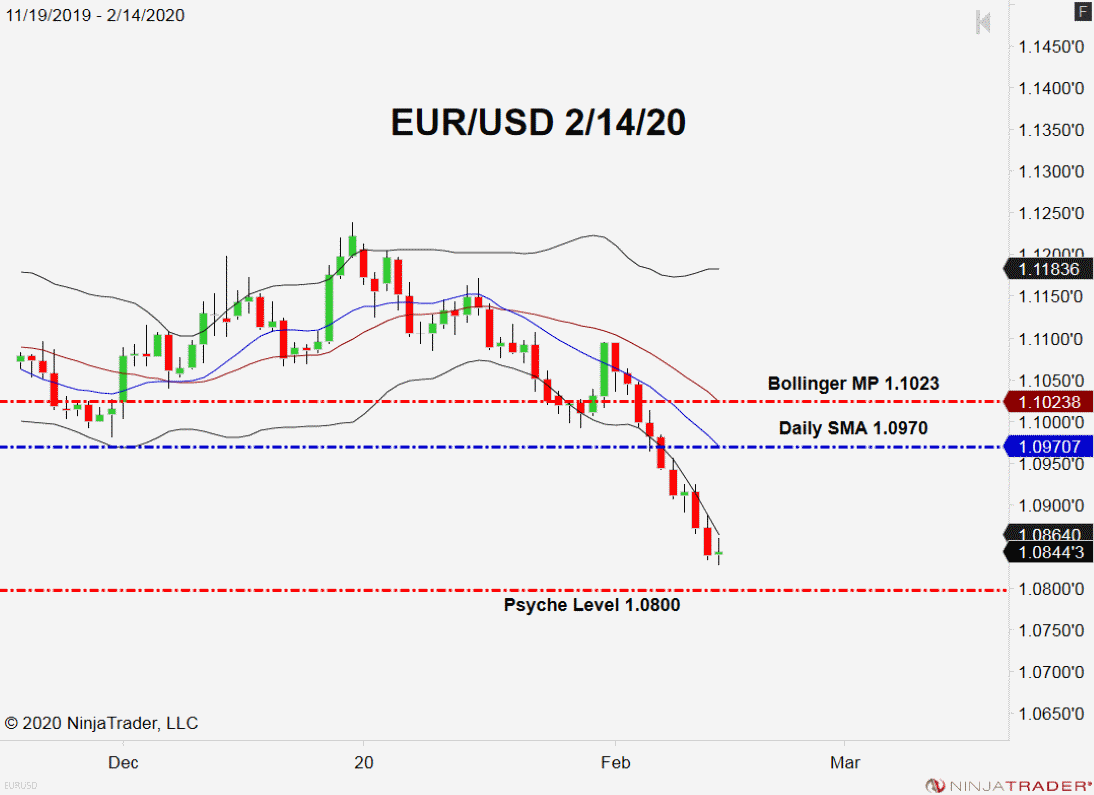 For the time being, there is one support level on my radar:
Support(1): Psyche Level, 1.0800
Overview: Until proven otherwise, it is short-or-nothing in the EUR/USD. At this point, rates are pushing multi-year lows. Aside from an early-2017 monthly value area (1.0800-1.0500), there isn't much to hang our hats on as downside support.
From a fundamental standpoint, next Wednesday's FOMC Minutes will play an instrumental role in determining the near-term fate of the Greenback. The FED has taken a patient tone ― will the minutes back it up? For now, we will just have to wait for Wednesday's release to find out.