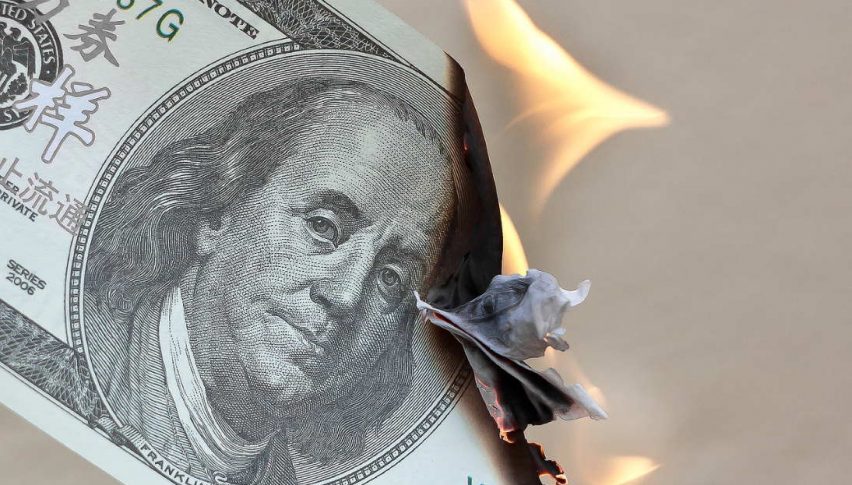 QE, Stimulus, Unemployment Claims Crash USD Index
The USD Index has taken it on the chin today, plunging back beneath the 100.000 psyche level. A strong dose of FED quantitative easing and Senate passage of the U.S. COVID-19 stimulus package are the primary reasons for the move. At this point, currency players are convinced that the massive injection of capital into the American economy will continue to devalue the Greenback. More than likely, they are right.
During the premarket hours, the U.S. Department of Labor reported a record-breaking rise in Initial Jobless Claims (March 20). The figure rose to an all-time record of 3.283 million. Although this report comes as little surprise to the COVID-19 driven markets, it will be referenced as an indicator of forthcoming economic damage.
As a general rule, stimulus and FED QE lead to inflation. Today, this is the popular belief of currency traders and the reason why the USD Index is crashing.
USD Index Enters A Swift Correction
Over the past four sessions, June USD Index futures have given back half of March's gains. As we roll into Friday's trade, rates are back below 100.000 and pressing south.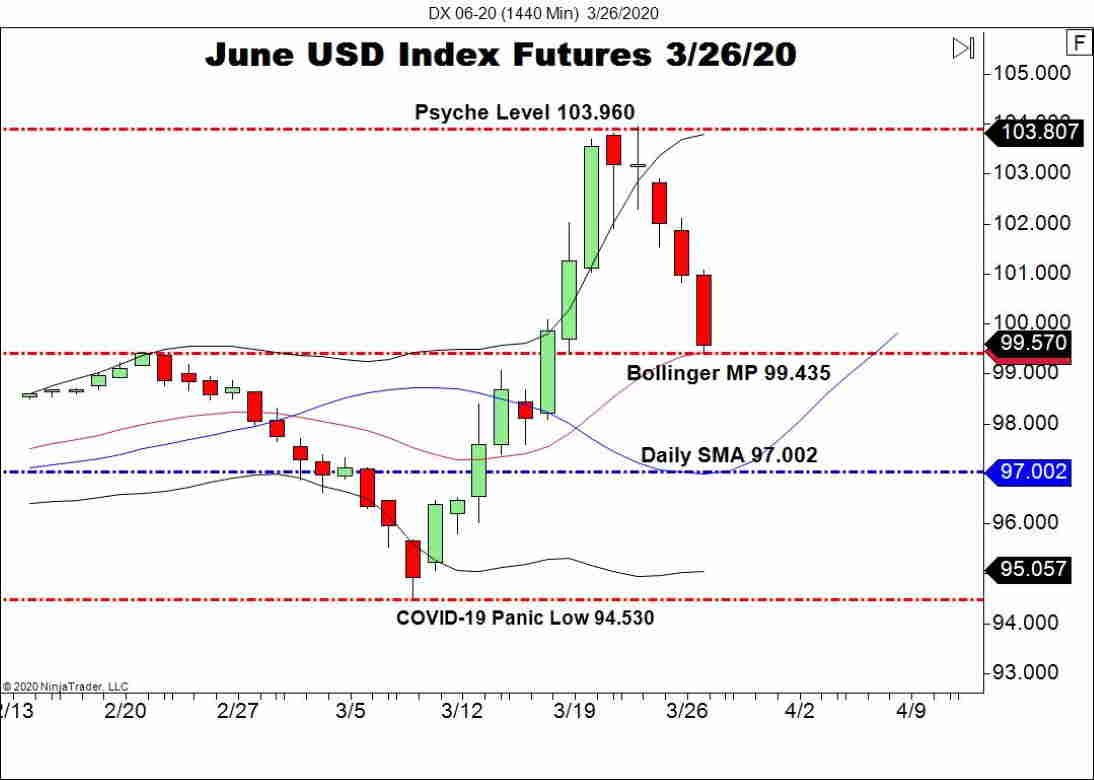 Here are two support levels to watch in this market for the near future:
Support(1): Bollinger MP, 99.435

Support(2): Daily SMA, 97.002
Overview: With only a few hours left in the session, it looks as though the USD has been brought back into alignment vs the majors. A strong Greenback was perceived to be a drag on U.S. equities. Now that it has been weakened, we are seeing growing positivity toward risk assets.
Be on the lookout for a test of 97.000 in the coming sessions. As the FED continues to increase the money supply, the USD Index is likely to trend farther south. Subsequently, a major rebound in American stocks may be just around the corner.