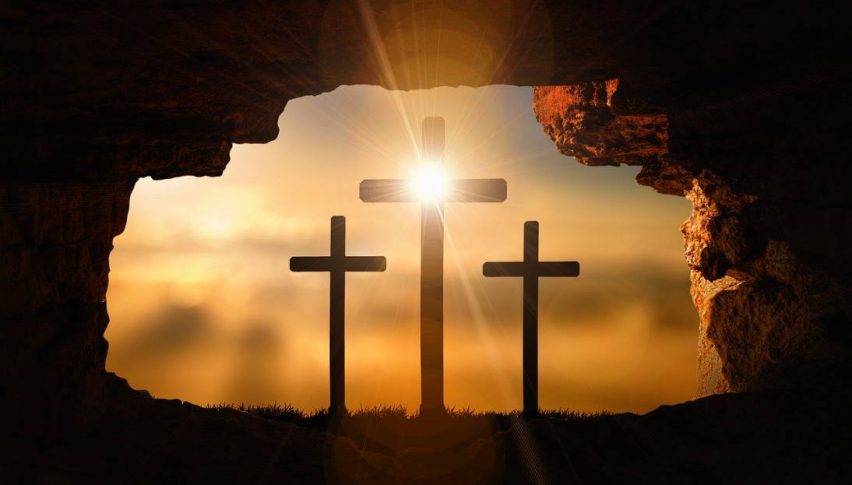 A Quiet Good Friday Forex Trading Session
Today marks the observance of the Good Friday holiday. Accordingly, the NYSE and U.S. stock markets are closed, as are the CME futures and options exchanges. However, currencies and cryptocurrencies are still being traded, albeit at lower volumes.
Even though today is a holiday session, the U.S. Consumer Price Index (CPI) was released during the traditional pre-market hours. Below is a quick look at the hard data:
Event                                                 Actual          Projected        Previous
CPI (MoM, March)                            -0.4%              -0.3%                 0.1%
CPI (YoY, March)                                1.5%                1.6%                2.3%
Core CPI (YoY, March)                       2.1%                2.3%                2.4%
Perhaps the most important realization from this group is the COVID-19 inspired drop in the annual CPI figures. Given the FED's "QE Unlimited" program, 0% rates, and massive government stimulus, inflation continues to stagnate. It's a safe assumption that these figures will rally significantly for April. However, if they do not, there will be major concerns regarding persistent deflation.
The Good Friday forex session is typically very slow. Today has been no different, with tight ranges across the majors.
A Quiet Good Friday On The Forex
Last week, I issued a buy recommendation for the EUR/USD from just above the 78% Current Wave Retracement (1.0748). The entry was narrowly missed; since then, rates are up about 200 pips.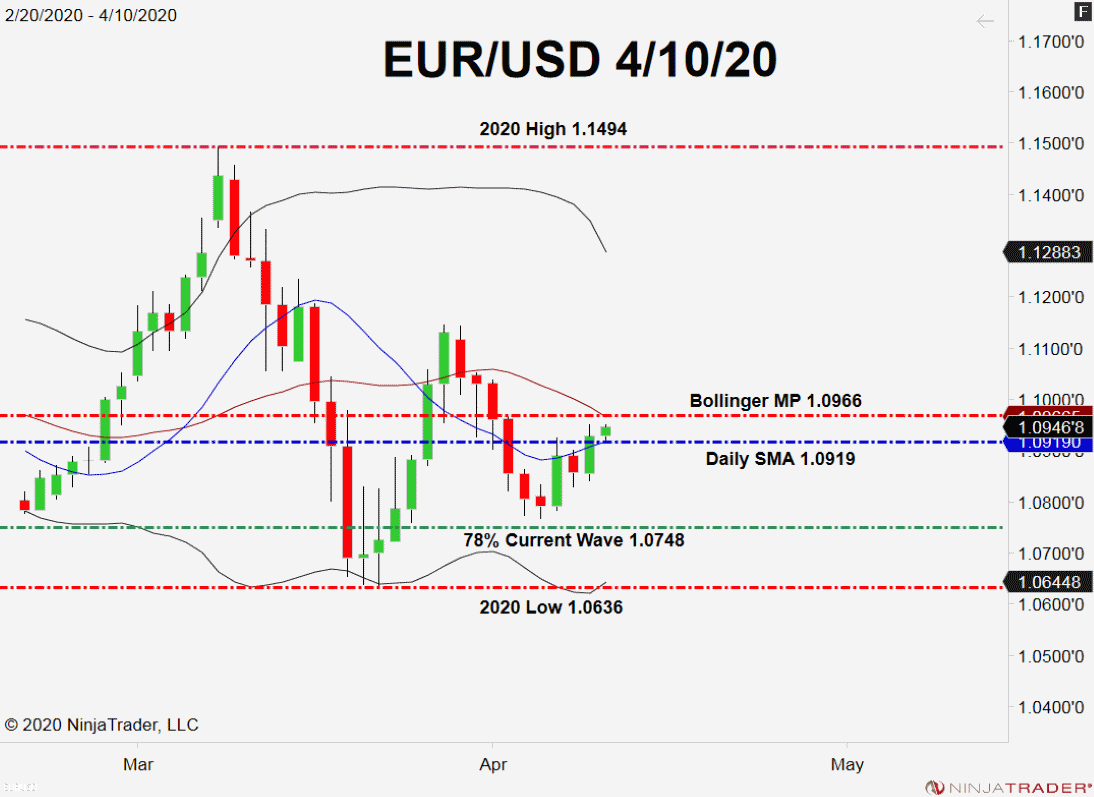 As of this writing, the EUR/USD is threatening to break above daily topside resistance. Here are a few levels to watch going into next week's action:
Resistance(1): Bollinger MP, 1.0966

Support(1): Daily SMA, 1.0919
Overview: It's always a challenge to trade on holiday sessions such as Good Friday. Participation is light, as most liquidity providers are out of the office. If you are involved in the currency markets today be sure to keep a close eye on risk. Premium conditions will return next week, along with many opportunities.