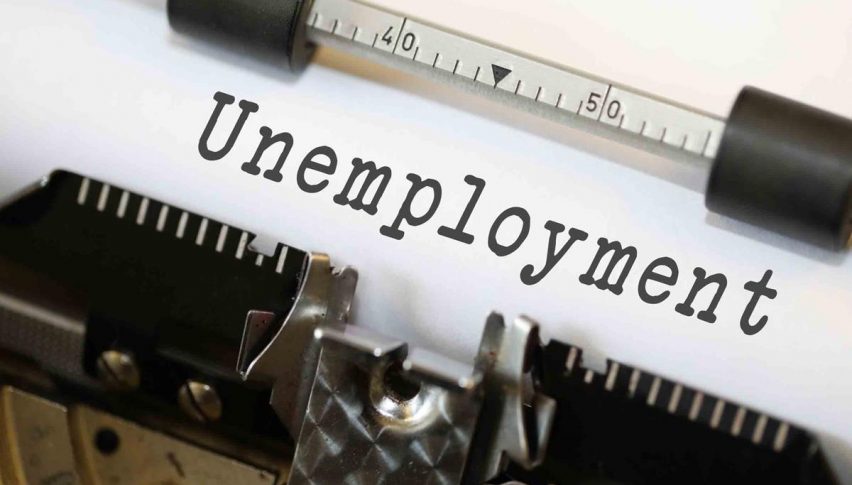 Can Unemployment Claims Remain High If Everyone Is Out of Work Already?
The unemployment claims report became very important during the financial crisis in 2008 and in the following years, during the aftermath, as claims increased considerably. During an economic crisis jobs is the main indicator of how the economy is doing,because other measures such as inflation don't really show the real situation.
But, they were losing importance since the global economy started to recuperate and they started to cool off in 2013-14, as the US started to get out of the global economic crisis. In the last few years, no one was even looking at jobless claims, since they were pretty low and didn't have any impact on markets.
But as coronavirus broke out and everyone was forced to lock themselves in their homes, unemployment claims surged and everyone turned their attention at this indicator again. They peaked at around 6.6 million each week in the last two weeks of March like we have never seen before. They have cooled off somewhat since then, although only slightly and still remain pretty high at around 30 million in total.
In this week's unemployment report, jobless claims were expected to fall to 3,500k by the way, but came higher than expectations at  3,839k. The four-week average increased in fact. Below is this week's unemployment claims report:
US initial jobless claims 3,839K versus 3,500K estimated
Prior month was revised up to 4,442K versus 4,427K previously reported
Four-week average moves to 5,790.25k from 5,786.50k
Continuing claims 17,992K versus 19,476K estimate.
Four-week average 13,292.5 K versus 9,559.25K
The largest increases in initial claims for the week ending April 18 were in Florida (+326,251), Connecticut (+68,758), West Virginia (+31,811), Louisiana (+12,270), and Texas (+6,504),
The largest decreases were in New York (-189,517), California (-127,112), Michigan (-85,500), Georgia (-72,578), and Washington (-60,980).
Continuing claims have also fallen by around 1,500K, but does the decline in unemployment claims show a clear picture? That actually doesn't mean that people have been returning back to work or finding new jobs, but more likely that the number of Americans in work has already been declined. If we reach a point when everyone is unemployed, then there will be no one left to be eligible to claim for unemployment, since they have fallen in that pit already.
Although, as the US economy will start to re-open now, this indicator will still show how the recovery will be going. If the number of unemployment claims remains pretty high when the US reopens, then that would mean that a lot of businesses have bankrupted during this period. I hope that's not the case, but it will be a difficult recover.