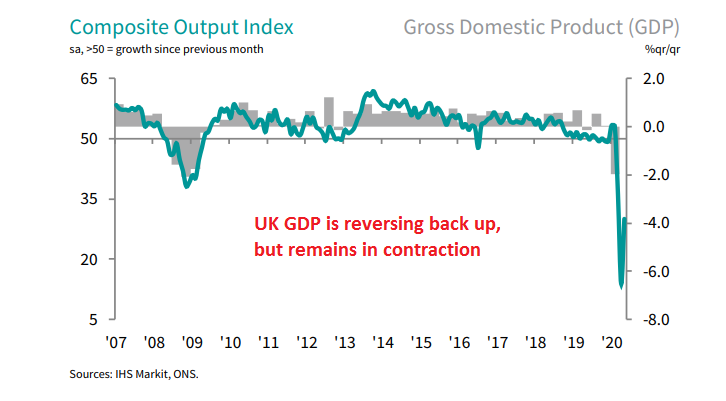 The BOE Preparing For No-Deal Brexit
Britain finally reached a Brexit deal with the EU last year, but that didn't mean that an actual deal is official. The UK parliament voted the "deal" in December, but it means nothing if the two parties don't reach an actual deal by the end of the year.
That seemed well in the cards several months ago, but now that coronavirus and the US protests have taken all the attention, the Brexit deal seems a long way off. The Bank of England is preparing for a no-deal Brexit as a result, as shown by the comments made earlier today, together with the services report:
The BOE Statement
It is fundamental that the UK financial system is prepared for all risks, including a no-deal Brexit
It is fundamental to the BOE to prepare the UK financial system for all risk
Including possibility of the UK and EU trading relationship not ending with a deal
It is one that UK banks need to prepare for over the coming months
This ties back to the earlier headline here, but with a little more details. That said, this isn't really saying a lot, but the timing of it is interesting. Do be reminded that the UK and EU are in their final round of the current set of negotiations this week.
UK Services Report
May services final PMI 29.0 vs 27.8 prelim
April services final PMI 13.4
Composite PMI 30.0 vs 28.9 prelim
April Composite PMI 13.8