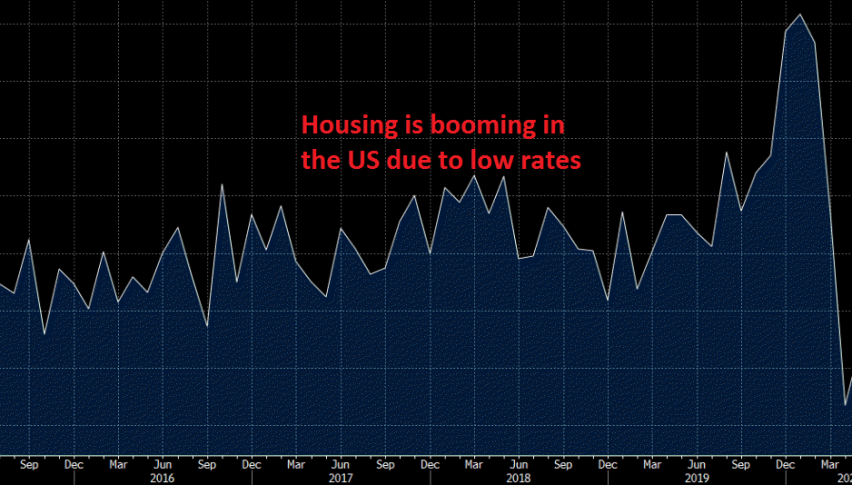 US Housing Start Back at Pre-Covid Levels, but the USD Tumbled Lower Again
The US housing sector has remained quite upbeat during the economic weakness of the past two years, while other sectors weakened considerably and some fell in contraction. In the first three months of this year, housing starts jumped even higher, but they fell below 1 million during May for the first time in several years, as the lock-downs affected all sectors of the US economy.
They climbed above 1 million in June while today's report showed an increase to 1.5 million during July. That's a promising sign for the economic rebound, but the USD went through another weak phase, losing around 50 pips after that report.
July housing starts 1,496K vs 1,245K expected
June housing starts stood at 1,186K, revised to 1,220K
Starts up 22.6% MoM
Building permits 1,495K vs 1,325K expected
Previous building permits stood at 1,249K, revised to 1,26K
Permits up 18.8% MoM
Looking at the chart, the real takeaway here might be that a housing boom was starting in Dec-Feb. If not for the pandemic, the story of the US economy in 2020 would probably have been the red-hot housing market. Instead of snuffing that out, the pandemic has somehow accelerated it because of ultra-low interest rates.