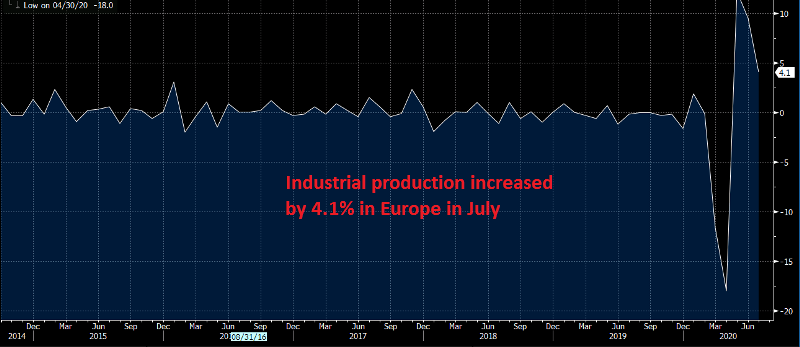 The Retrace in the GBP/USD Seems Luring, but Sellers Beware of Brexit
The GBP/USD has turned quite bearish, since September 1, declining below 1.30 and losing more than 700 pips in the process. The price slipped below the 20 SMA (gray) and the 100 SMA (green), but the decline stopped right at the 200 smooth moving average (yellow).
The GBP/USD bounced off that moving average, but reversed back down after finding strong selling pressure at the 20 SMA, which turned into resistance. The price eventually broke below the 20 SMA, but it has been retracing higher today, as the hopes of a trade deal between the UK and the EU increase.
However, the price is trading at the 20 SMA, which is now acting as resistance once again. The GBP/USD has been trading around here for some time, at 1.2880s, while the 200 SMA is standing around 20 pips higher, at 1.30, which should turn from support into resistance now.
This looks like a good opportunity to go short and open a sell forex signal on this pair, but the Brexit comments will keep messing with this pair. If Boris Johnson passes the bill at the House of Commons, then the GBP is likely to turn bullish for a few sessions, and it will probably break above 1.30. So, trading the GBP is a bit doji now, but that has been the case for a long time with this pair, ever since the Brexit vote in 2016.