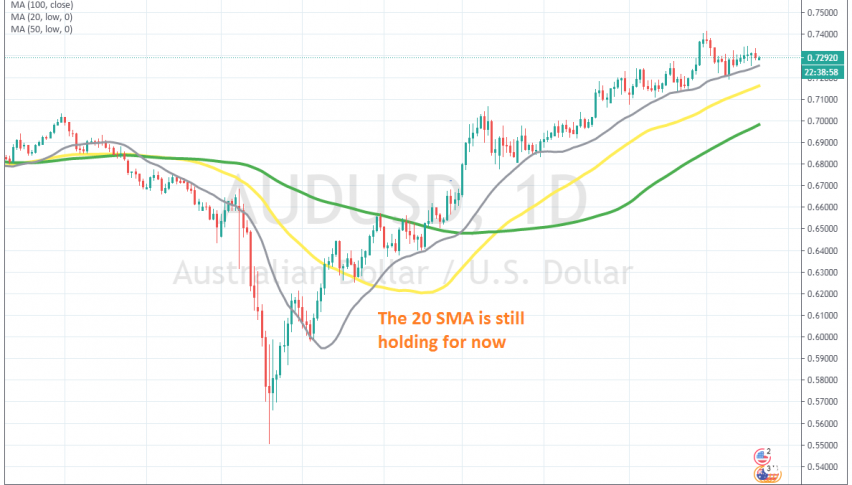 AUD/USD Sticking to the 20 Daily SMA Too Long, Points to a Break Lower
The AUD/USD turned quite bullish from the middle of March until June, gaining more than it lost during the coronavirus panic. It was one of the most bullish pairs during that time, but the pace of the uptrend has slowed since the middle of June and the gains have been small since then.
During this time, the 20 SMA (gray) has been doing a great job providing support during pullbacks lower, or even after some consolidation periods. Whatever the case, buyers pulled up their game when the price hit the 20 SMA on the monthly chart, pushing the price higher.
Only this month have we seen the price reverse higher, after getting close to the 20 SMA, but the bounces are getting weaker. This is a sign that buyers are getting exhausted from all this buying, which means that we might see a deeper pullback lower, or even a resumption of the larger bearish trend. The signal for that would be the breaking of the 20 SMA, and I think we are getting closer to that moment, so keep an eye open for further updates on this pair.