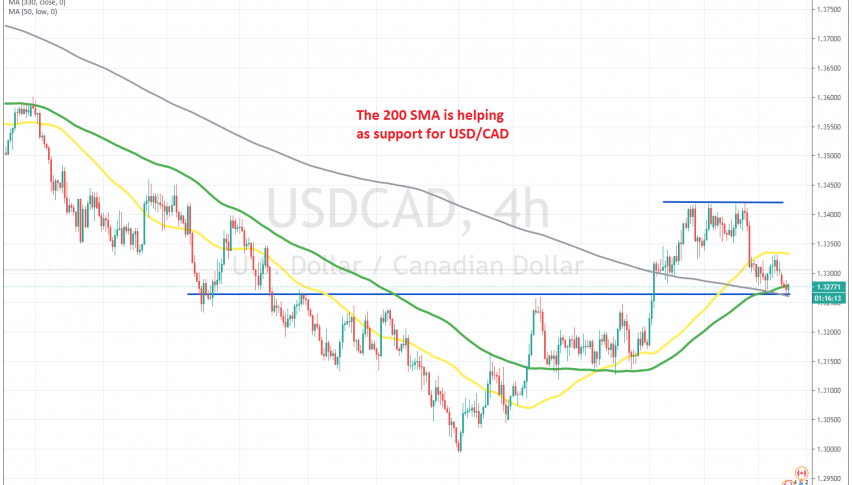 USD/CAD Finding Support at Previous Resistance, After Retreating Lower
The USD/CAD was trading on a bearish trend from the middle of March, declining nearly 17 cents from the top, as the USD weakened and crude oil climbed higher. The price pierced the big level at 1.30 for a moment, but it reversed back up quickly, which was a sign that the sell-off was over.
Since September 1, buyers have been in control of this pair, pushing the price more than $ 4 higher. During the decline, moving averages were providing resistance, but they turned into support, as the price moved above them and the trend changed direction.
The 100 SMA (green) provided solid support in September, holding this pair several times. The price eventually bounced higher from there, climbing above the 200 SMA (gray). But the UCD/CAD pulled back around 150 pips lower last week, although the previous high at 1.3250 and the 200 SMA are holding as support on the H4 chart now.
This looks like a good opportunity to go long, since the retrace down is also complete now. But, crude oil has climbed around $ 2 higher since last night, when the markets opened after the weekend. This is keeping the CAD supported, so we will wait until this bounce in oil is over before buying USD/CAD.