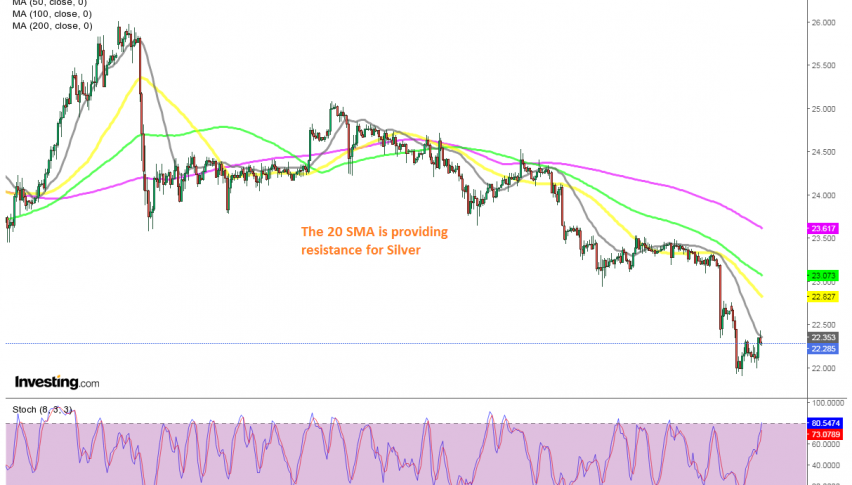 The Decline Picking Up Pace in Silver, As Safe Havens Tumble Lower
Safe havens were extremely bullish this year, until the first week of August, as the global economy went through a severe recession during the lock-down months. Traders turned into safe havens, but it seems like the their love ended back in August, since Gold and Silver have been declining during this time.
The reversal came back in August, when GOLD was trading above $ 2,000 and SILVER was trading at $ 30. Since then the pressure has been to the downside and the decline is picking up pace further. In the first week of November we saw a major decline on coronavirus vaccine news.
In the second half of this month, moving averages have turned into resistance and continue to push the price lower. Last Friday we saw a 130 pip decline, but today Silver has been retracing higher. Although the retrace seems weak and it might be over now at the 20 SMA (grey). We decided to open a sell Silver signal since stochastic just became overbought, indicating that the retrace up is over.