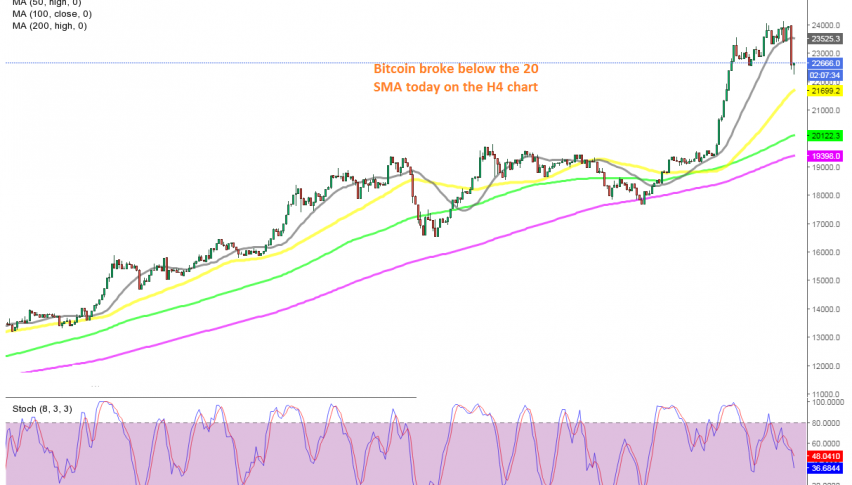 Bitcoin Starts Climbing Again After Tumbling $ 2,000 Lower Today
Cryptocurrencies have been surging higher since March this year, and their march is not stopping. In fact, it has actually picked up pace in recent weeks, with Bitcoin breaking above $ 20,000 last week and rising above $ 20,000 again earlier today.
The reason for the surge in safe havens has been the uncertainty that has prevailed in all other markets this year, due to the coronavirus and the economic melt-down in the West. Cryptocurrencies have become the only safe place to turn to, since everything else has become too dangerous to buy and hold, unlike cryptos.
BITCOIN has been leading the way for the digital currency market, as usual, and it broke above $ 20,000 today. But the climb ended, and we saw it reverse down again, falling nearly $ 2,000 in a few hours. The 20 SMA (gray) was broken but the decline stopped, and the price is reversing back up at the moment. So, the decline seems over for now. This might be a good opportunity to buy Bitcoin, but we will watch the price action for a while and see whether the buyers can get back in charge.