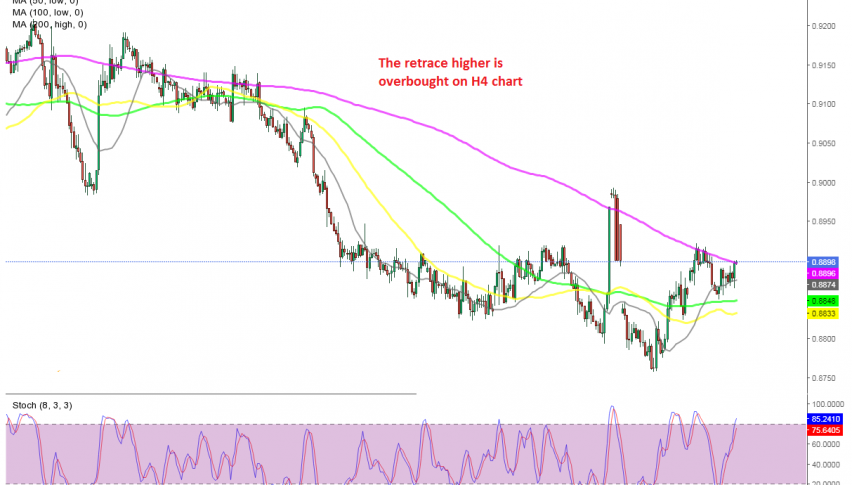 Shorting USD/CHF at the 200 SMA
The safe haven assets have been sort of mixed lately; on one hand, the safe haven currencies, such as the JPY and the CHF, have been gaining ground, and on the other hand, the safe haven metals such as GOLD and SILVER have been declining since the second week of August, at a time when the market sentiment has been negative, due to the coronavirus and the economic weakness.
This strange price action in safe havens has been a bit confusing for traders who like to trade these assets. But, the cryptocurrency market has interfered and has messed up the safe havens. The USD/CHF has been on a downtrend for about a year, and it seems like a selling opportunity has arisen now.
During the last couple of months, we have seen some retraces higher, but they have ended around the 200 SMA (purple) on the H4 chart for this pair. Last week, we saw an attempt at reversing the USD/CHF higher, but the retrace ended right at the 200 SMA, and the price reversed down, making some new lows.
Today, we are seeing another retrace higher, but buyers are having trouble at the 200 SMA again. We decided to open a sell forex signal, since the retrace higher seems to be complete now, with the stochastic indicator being overbought. Now we are waiting for the bearish reversal to come.