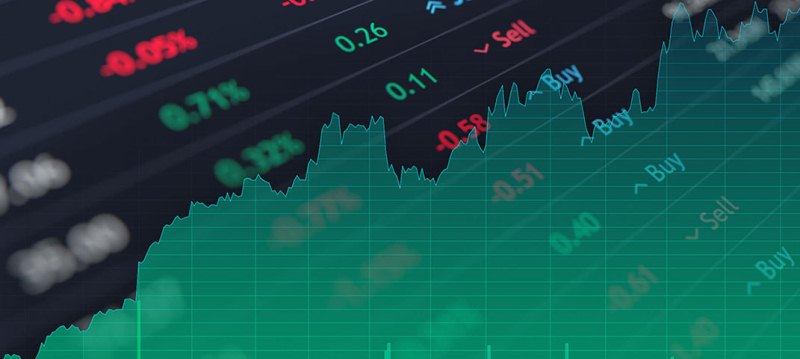 What Does More Economic Stimulus Mean for Markets?
The first round of coronavirus delivered a major blow to all the economies around the globe, sending them to a deep recession. Central banks and governments introduced some major economic stimulus programmes to help fight the economic crash. National and the global debt surged through the roof, after all the borrowing.
In summer we saw a rebound, as the world reopened from the lock-downs, but a similar situation is repeating again now, with new restrictions and lock-downs, while central banks and governments are adding to the previous stimulus packages, sending them well into the trillions.
The ECB president Christine Lagarde announced in late December that the European Central Bank would increase the coronavirus stimulus programme by €500 billion, from €1.35 trillion to €1.85 trillion. The EU passed the budget and coronavirus recovery package totaling more than $2 trillion, after months of negotiating.
In the US, the Congress passed more than $ 2 trillion in December, around $ 900 billion of which go for the coronavirus fund. The measure includes a $300 per week federal unemployment supplement, $284 billion in Paycheck Protection Program loans, $600 direct payments and $8 billion for Covid-19 vaccine distribution, among many other provisions.
Another $ 1.4 is going to fund the government until September, while the FED chairman Chair Jerome Powell stressed that the central bank has no plans to scale back asset purchases any time soon, after market concerns that a sharper-than-expected rise in inflation could lead to a tapering of the Fed's bond-buying program, otherwise known as quantitative easing.
So, a lot of money is still expected to flow in during 2021, but what does it mean for the markets? The most obvious reaction is the bullish momentum is bound to continue in stock markets. Major stock indices broke above record highs in January after confirmation that more money was on the way.
The next market which is expected to keep the bullish momentum is the cryptocurrency market. They have been surging on the newly acquired safe haven status, as well as the excessive amount of cash that has not many place to go. The risk currencies such as the Euro and the commodity dollars are also benefiting from all this and will probably continue to do so, as long as the economic stimulus programmes keep the global economy on steroids.
Commodities are a bit trickier, but they have been benefiting from the handouts and will benefit further as the world economy recovers later in 2021. The USD situation is more difficult, because markets are trading politics now, so we will see how they evolve in the following weeks.