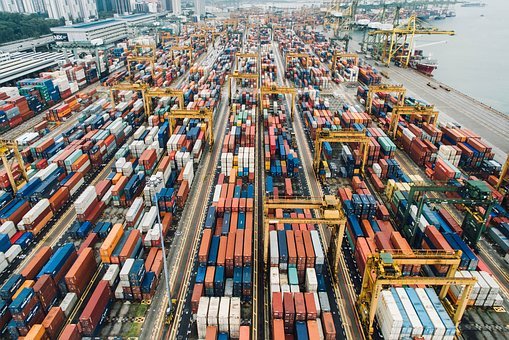 Increased Trade With China Boosts Germany's Trade Surplus
Posted Tuesday, March 9, 2021 by
Arslan Butt
• 1 min read
According to data released by the Federal Statistics Office, Germany's exports posted a surprising increase during the month of January, supported by an improvement in trade with China. Exports were up by 1.4% MoM on a seasonally adjusted basis, up from a revised reading of 0.4% in the previous month.
Meanwhile, imports were down by 4.7% after remaining unchanged during December. While the exports data beat economists' forecasts which was for a decline by 1.2%, the drop in imports came in more severe than the 0.5% drop forecast.
Germany's overall trade surplus increased to 22.2 billion euros, boosted by a growth in exports to China by 3.1% during January. However, the latest wave of the coronavirus pandemic kept exports to other European countries down by 6% YoY, while exports to other key trade partners UK and US declined by 29% and 6.2% YoY respectively.
However, the rise in exports would be unable to make up for the decreased domestic demand within Europe's largest economy in the current quarter. According to economists', Germany is likely to experience a contraction in its GDP during Q1 2021 due to the fresh round of lockdown measures before bouncing back in the next quarter.