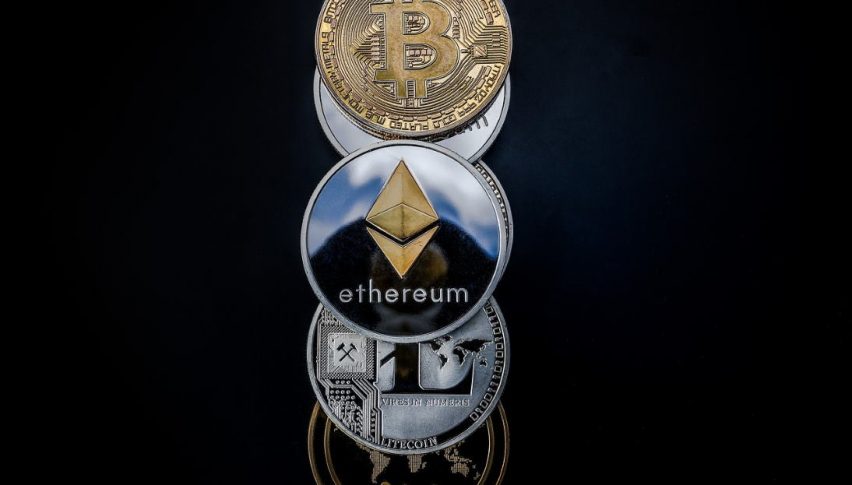 Coinbase Stock (COIN) Plunges 3% Amid Crypto Weakness
The weekend plunge in cryptocurrencies hasn't done Coinbase stock (COIN) any favors. In fact, it has highlighted a potential vulnerability in Wall Street's newest high-profile member. For the early U.S. session, COIN is down nearly 3%, trading just above $365.00 per share. COIN's slump comes on the heels of broader market weakness and pullbacks in the DJIA DOW (-175), S&P 500 SPX (-29), and NASDAQ (-190). However, it's undeniable that the performance of Coinbase and cryptos are highly correlated.
Coinbase's CEO Brian Armstrong is making news again and raising the eyebrows of investors. During last Wednesday's first public offering of Coinbase, Armstrong reportedly sold 749,999 shares, worth an estimated $292 million. In total, company employees and insiders sold roughly $5 billion worth of shares during the first day of trading. 
So, what does all the selling mean for COIN? Not a whole lot. It's important to remember that Coinbase chose to list directly, enabling employees and stakeholders to sell their shares on the open market. This is far different than a traditional IPO, where investment banks create new shares and limit insider selling. For now, Coinbase's fate relies much more on the performance of BTC and the altcoins than it does on insider selling.
BTC Plunges, Coinbase Shares Follow Suit
Last Saturday's (17 April) epic crash of Bitcoin BTC sent shockwaves through the industry. Prices of BTC plunged from above $62,000 to a low of $51,000, a loss of roughly 18%. Since then, BTC has rallied to the neighborhood of $54,500 but is still lagging.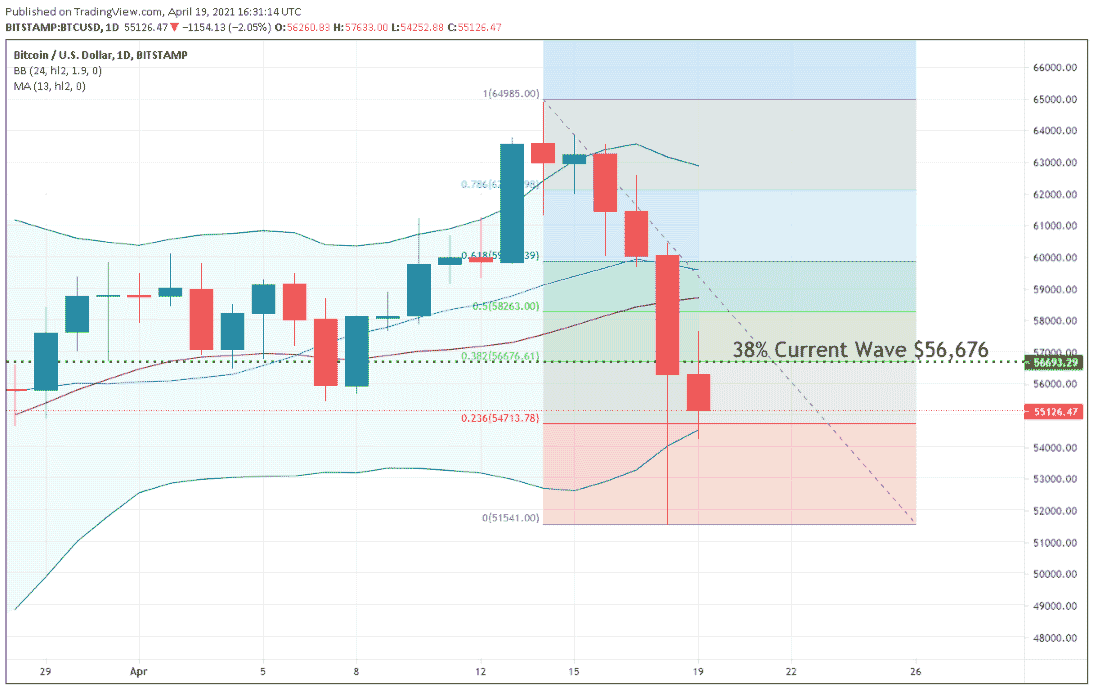 Here are a few key levels to watch in the BTC/USD:
Resistance(1): 38% Current Wave, $56,676

Support(1): Spike Low, $51,451

Support(2): Psyche Level, $50,000
Bottom Line: As Q2 2021 unfolds, it will be interesting to see how Coinbase fares. The recent uptick in Dogecoin, Tron, and Ripple XRP have been nice surprises. Consequently, the altcoin surge has diversified the company's valuation model from primarily relying on BTC. 
Regardless of broader crypto market performance, the BTC/USD is shaping up to be a leading indicator for Coinbase stock. And, as long as values are beneath $56,676, a bearish bias is warranted.
If we see Bitcoin pullback farther, I'll be looking to buy from $49,500. With an initial stop loss at $44,500, this trade produces 10% ($5000) on a 1:1 risk vs reward ratio.