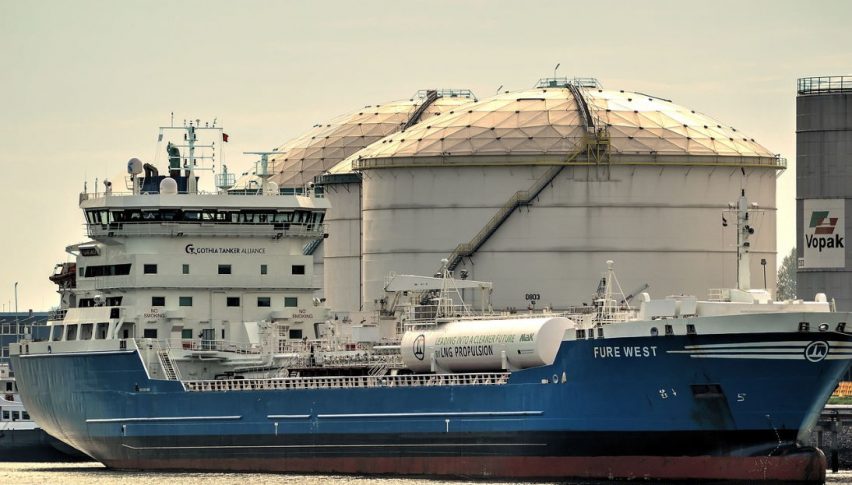 WTI Crude Oil Falls Following EIA Stocks Report
Earlier this morning, the weekly EIA Crude Oil Stocks report was released to the public. This week's figure came in at 0.594 million barrels, well above expectations (-2.975M) and last Wednesday's number (-5.889M). As a result, June WTI crude oil futures have fallen beneath $62.00 per barrel. 
Over the course of 2021, WTI has been in a solid uptrend. Prices have consistently moved north, with buyers stepping in with conviction during late March's dip. Although it has been a so-so week for pricing, WTI futures remain in bullish territory. Below is a look at the two key market drivers facing global oil:
Production: OPEC+ is scheduled to meet next week to announce forthcoming output levels. According to Russia's Deputy Prime Minister Alexander Novak, current plans to ease production cuts remain in place. However, it's important to factor in the fresh geopolitical tensions between the U.S. and Russia. Given the current situation, the OPEC+ production cuts may be extended into the early summer months.
COVID-19: At this point, several countries are reporting significant surges in COVID-19 infections. Numbers from the WHO estimate that there are 142 million active cases of COVID-19, led by a dramatic uptick in India. If the recent surge prompts more lockdowns, demand questions will once again surface.
As always, supply and demand are the key underpinnings facing WTI crude oil prices. Let's take a look at where this market currently stands.
June WTI Crude Oil Futures Fall Beneath $62.00
June WTI crude oil futures are experiencing some bearish action today. For the moment, traders are pricing in a potential OPEC+ production boost and COVID-19 fears.
Overview: Going into the final week of April, it's important to remember that the peak demand season is right around the corner for WTI crude oil. May is always an interesting time for global oil, with prices historically rising toward the end of the month. Unless we see a major shift in the COVID-19 scene, it is likely that we will see WTI put in a hard test of $70.00 by June 1st.