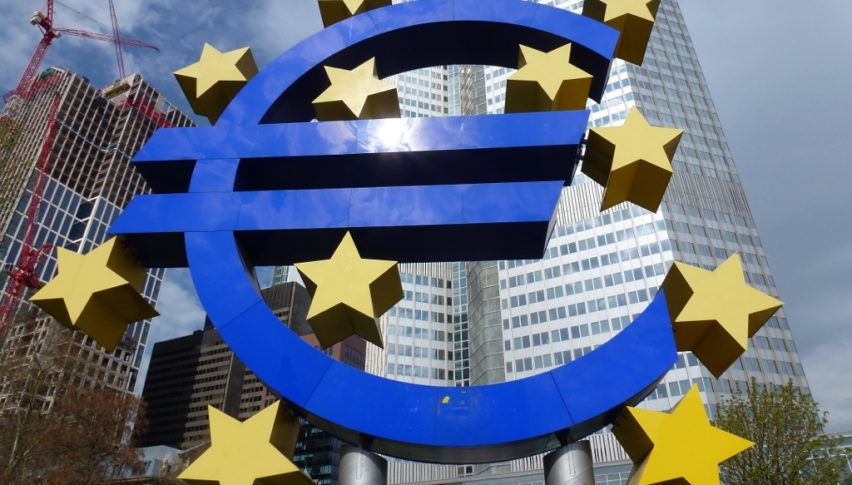 EUR/USD Ends Down, Despite the ECB GDP and Inflation Upward Revision
EUR/USD has been bullish for more than a year. It retreated in Q1 of this year, but resumed the uptrend again in April. The Eurozone economy went through a second recession in the last winter due to the lockdowns, but it has bounced back and the ECB revised the outlook higher for the mid-term on Thursday.
Although, EUR/USD ended the week down and it looks like it is forming a bearish reversing pattern on the daily chart, as well as on the weekly chart. On the daily chart, this pair fell below the 20 SMA (gray), heading for the 100 SMA (green) and the 200 SMA (purple) at 1.20.
The latest GDP forecasts
2021 GDP +4.6% vs +4.0% prior
2022 GDP +4.7% vs +4.1% prior
2023 GDP +2.1% vs +2.1% prior
The consensus estimates are
2021 +4.2%
2022 +4.1%
2023 +2.0%
These are the GDP and HICP inflation figures; they look quite rosy and that should have been good for the Eurom but it turned down in the last two days, which is a bearish signal Notably, they aren't forecasting any rate hikes and still see inflation below target through the horizon.
HICP Inflation Forecasts
2021 inflation 1.9%, revised from 1.5%
2022 inflation 1.5%, revised from 1.2%
2023 inflation remains at 1.4%
Core inflation:
2021 at 1.1%, revised from 1.0%
2022 1.3% from 1.1%
2023 1.4% from 1.3%
US CPI inflation climbed higher to was at 5.0%, as this week's report showed. But in Europe inflation seems much lower. Are the base effects that much less in Europe? We'll have to wait and see. A number of European Central Banks commented in the ECB press conference and in other appearances, with some mixed feelings, but the overall tone was to wait and see and that's what might have turned the Euro bearish.
Comments from the ECB President
Headline inflation forecasts remain below target over the forecast horizon
Projections signal a gradual increase in core inflation
Headline inflation likely to increase in coming months
PEPP purchases will continue to be 'significantly higher' than prior in the quarter ahead
Data signals a bounce back in services
Overall risks are broadly balanced
Lagarde conceded that there were a few who wanted to cut the QE (quantitative easing) pace on the monthly bond purchases. But that's just 3 members out of the 25 on the decision-making body. Another report said that governing council members differed on the need to continued larger bond purchases in light of thinner summer liquidity. Some also noted risks to inflation.
Remarks by ECB policymaker, Klaas Knot
Some upside risks slipping into inflation outlook
But, Knot is among the hawks on the governing council at the ECB so there is that to consider when interpreting such remarks as above. In any case, it also ties in to what was reported overnight here after the policy meeting yesterday.
ECB's Holzmann:
Inflation above 3% would prompt strategy review
ECB is absolutely capable of controlling inflation
And that is the tagline that all central banks are trying to sell. Well, the supposed transitory inflation pressures taking place now are likely to persist for quite some time until the global economy gets back on its feet again. As such, the ECB's tolerance may yet be tested further but for now, they can breathe a little easier.