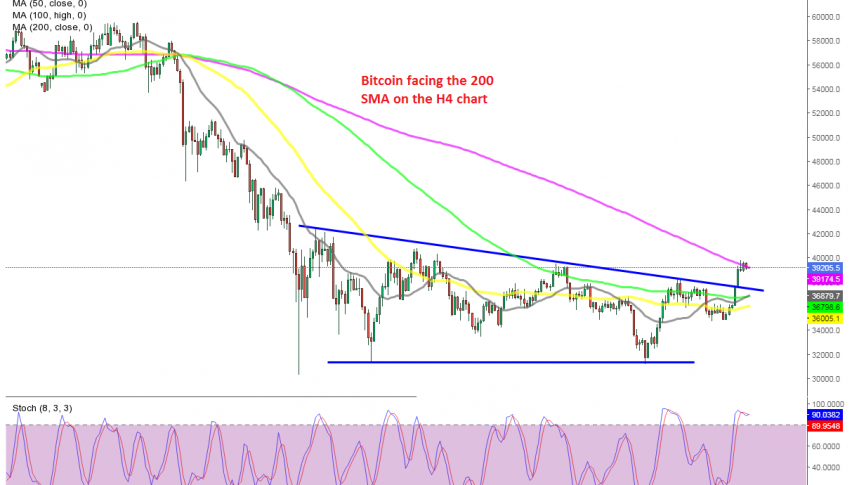 Bitcoin Facing Obstacles Above After the Jump, as Elon Musk Keeps Messing With it
Cryptocurrencies have been trading within a range since the crash about a month ago. They have been unable to turn bullish, since officials in China and other places seem to be waging a war against cryptos, but on the other hand, this market is here to stay, so sellers were hesitant as well.
Bitcoin was trading in a range between $40,000 at the top and 30,000 at the bottom. Although, highs were getting lower after every attempt to the upside, so a wedge began to form in Bitcoin. This wedge pointed towards a breakout as the range narrowed, and the breakout did indeed take place over the weekend.
Bitcoin jumped above the descending trendline, moving above the smaller moving averages on the H4 chart as well, after Elon Musk commented that Tesla might accept Bitcoin payments again. As a result, the BTC/USD jumped nearly $5,000 higher, but buyers are facing obstacles above this.
Bitcoin Live Chart
The area around the $40,000 level is a resistance zone already, which should make it more difficult for buyers to push higher. Besides that, the 200 SMA (purple) is standing around here, providing resistance on this time-frame. So, buyers will have to do some work in order to take the price above $40,000 and probably resume the larger bullish trend once again.