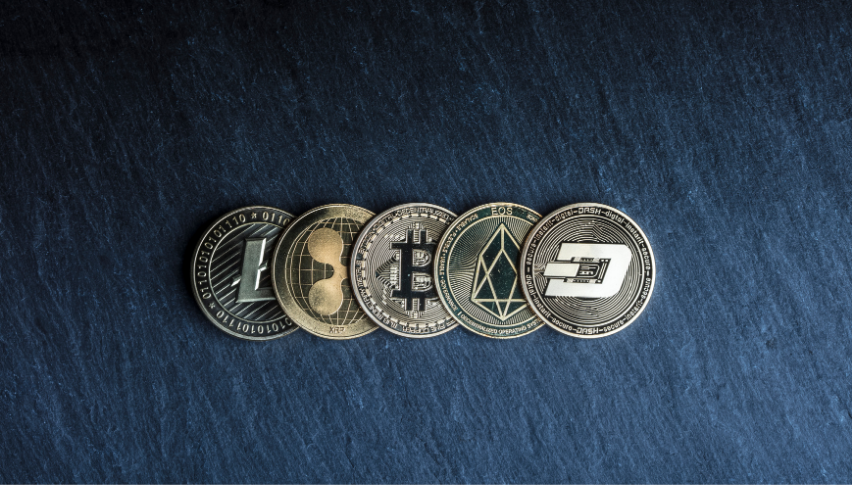 Ethereum (ETH), Ripple (XRP) Lag Ahead Of Weekend
Cryptocurrencies are on the ropes today, surrendering market share across the asset class. With only a few hours to go until the weekend session, Bitcoin BTC (-5.89%), Ethereum ETH (-6.8%), and Ripple XRP (-5.69%) are all in the red. At the moment, it appears that the June trend of bearish Saturday and Sunday sessions may be extended.
If you've read any of my crypto updates for the past several months, then you're aware of the U.S. regulatory situation facing the industry. Now, we are seeing some good news regarding crypto regulation. According to the U.S. Securities and Exchange Commission's (SEC) 2021 regulatory agenda, there are no plans to regulate cryptos this year. SEC Chair Gary Gensler's comments regarding the schedule was matter-of-fact and not crypto-oriented: 
"To meet our mission of protecting investors, maintaining fair, orderly, and efficient markets, and facilitating capital formation, the SEC has a lot of regulatory work ahead of us."
Instead of leading a crypto-crackdown, the SEC is choosing to focus on enforcing the Dodd-Frank Wall Street Reform Act of 2010, enhancing shareholder democracy, special purpose acquisition companies (SPACS), and transparency on stock buybacks. Aside from the SEC vs Ripple, it looks like sweeping crypto reform will have to wait until 2022.
Ripple (XRP) Posts Back-To-Back Losing Weeks
For Ripple, the technical picture is growing more and more bearish. As of now, XRP is trending south and running toward the $0.75 quarter-handle. A downside bias is warranted as long-term support is coming into view.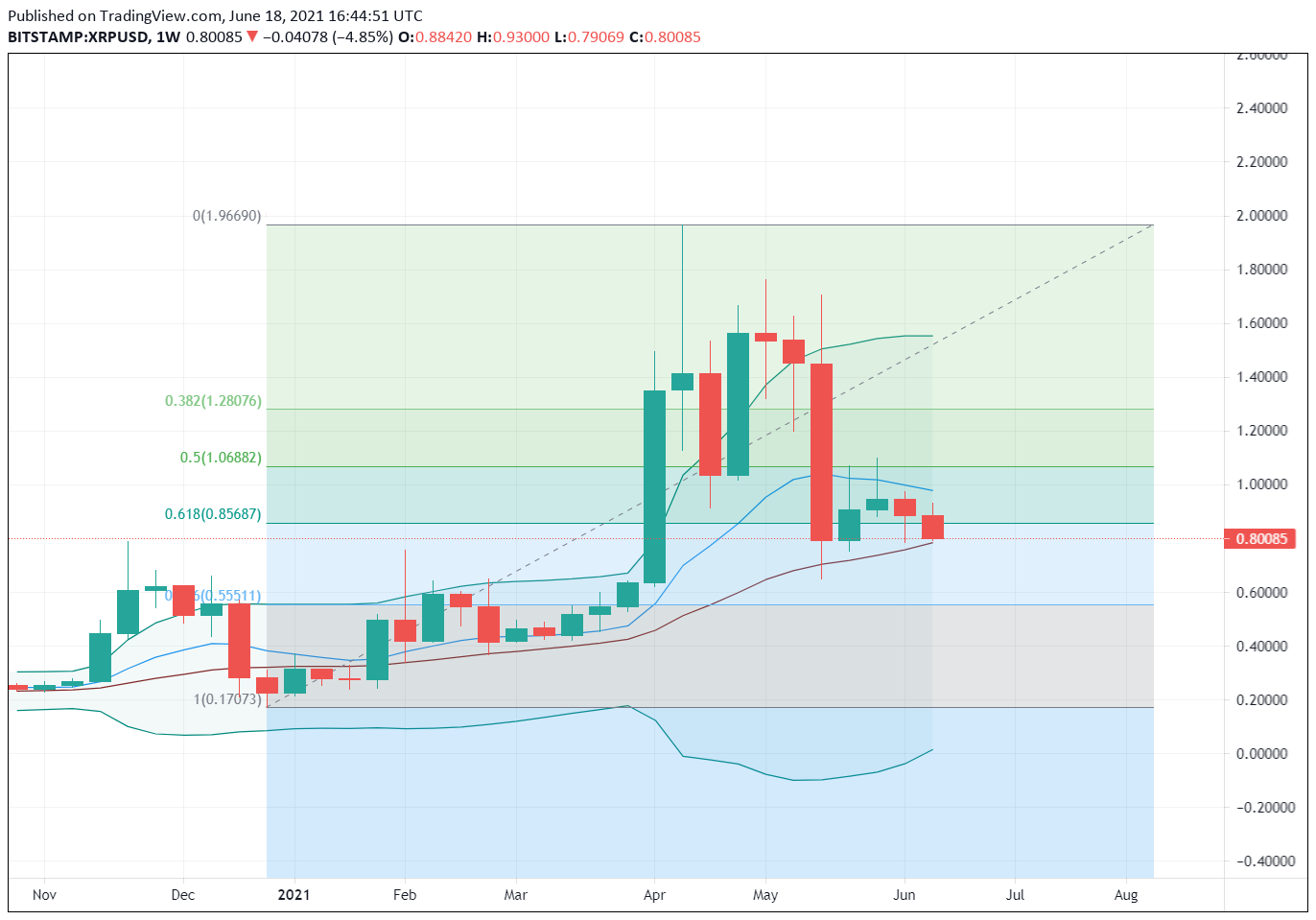 Here are a few macro support levels to watch for the rest of June:
Support (1): Weekly Bollinger MP, 0.7834 

Support (2): 78% Retracement of 2021's Range, 0.5551
Bottom Line: Although Ripple is showing weakness, we may be able to capitalize on a nice retracement trade. Until elected, I'll have buy orders in the queue from the Weekly Bollinger MP at 0.7850. With an initial stop loss at 0.7150, this trade produces 9% (0.07) on a standard 1:1 risk vs reward ratio.