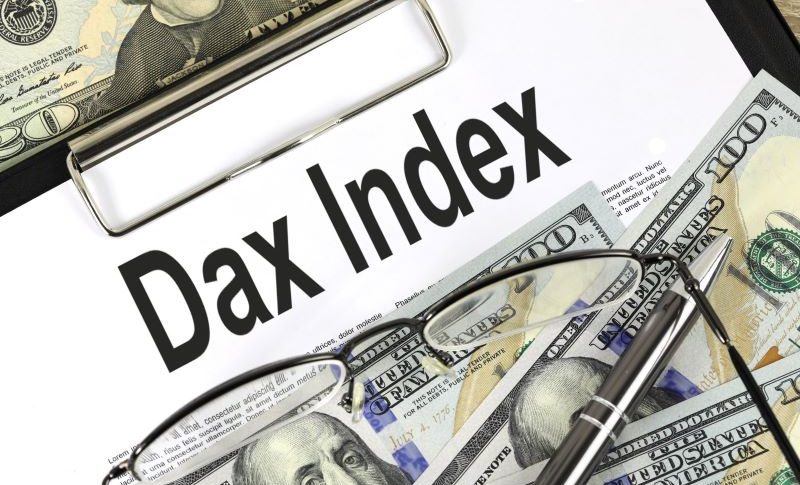 Trying the Third Buy Signal in Dax30 This Month, After the Retreat in Stock Markets
Stock markets have been on a strong bullish rally since March last year, after the crash following the initial coronavirus panic. That didn't last long though, since central banks and governments panicked too, and threw all they could borrow at the global economy, which has been keeping stock markets bullish for more than a year.
During this time, moving averages have been doing a great job – particularly the 50 SMA (yellow) – in providing support during pullbacks lower, which, to be honest, have been weak. The most prominent pullback in stock markets took place during October, before the US presidential elections.
But that didn't last long before stock markets resumed the bullish trend, after it was confirmed that Joe Biden had won the elections. During his campaign, he promised a lot of financial assistance through the government programs, and this cash has been flooding the markets since March last year. Now, the US Congress is preparing for another stimulus package worth $3.5 trillion.
The markets turned positive again last week, when US Senate Democrats reached an early agreement on Tuesday,  to pursue a sweeping $3.5 trillion reconciliation package, that would expand Medicare benefits, boost federal safety net programs and combat climate change.
The 100 SMA is under attack on the daily chart
How much of this money will go to the US consumer is a bit of a puzzle, but the stock markets will surely benefit from it, since a large part of the cash will end up in major companies and their stocks. We have seen a bounce in the German index DAX, after that announcement, and we made some nice profit buying Dax last week.
Dax30 Technical Analysis
On Friday though, we once again saw a pullback to the 50 SMA (yellow) on the daily chart. This has been holding as support, but the price opened with a bearish gap last night, and it is continuing the rout lower today. The prospects of increasing numbers of virus cases in Europe are weighing on the stock markets.
Will the 20 SMA hold as support on the weekly chart?
All the talk in the mainstream media is pointing to "renewed virus concerns" and while that may be valid, I reckon we are seeing some exhaustion after the highs in the past two weeks, with buyers having few other reasons to work with for the time being. Our previous signal got smoked last night, but we decided to open another buy signal, with the price trading around the 100 SMA (green) on the H4 chart, as shown higher up, while on the weekly chart, we have the 20 SMA (gray) which is standing ready to provide support below. So, we are long on Dax again, after having both a winning and a losing signal, and hoping that the current negative sentiment will reverse and the bullish trend will resume soon.